Is your Zotac zbox not booting? Today we would look at this problem in some detail and would provide the best approaches to fix it. Zotac is a computer designer and manufacturer specially known for building mini or nanocomputers. Zotac zbox is also a minicomputer that bundles high computing power in a small form factor. Sometimes, the Zotac zbox can not boot up as it should due to some arbitrary reasons. The display does not show any output, and no beep is heard from the box. There are quite a few things that you could try yourself if you're having trouble with Zotac zbox not booting.
Zotac zbox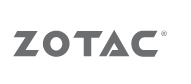 Zotac Zbox is the range of minicomputers manufacturers by Zotac Inc. The Zotac Zboxes come in various sizes and form factors, specifications, and hardware. They are sold as complete standalone CPU boxes in a compact design and efficient cooling management. You could get different combinations of GPUs and CPUs depending on how much you are willing to pay. In the CPU case, both Intel and AMD models are available, and GPU Nvidia and AMD are available. The design is efficiently compact even with the PSU and comes with built-in wired and wireless networking.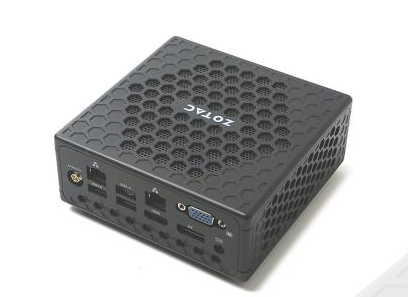 Zotac Zbox not booting
If you recently bought a Zotac Zbox, but it is just not booting up, the reasons for such a scenario can be random and arbitrary. The most probable causes can be BIOS misconfiguration issues, power supply issues, CMOS battery issues, etc. Most of these issues can be solved manually without much technical knowledge, but if the problem persists, then you might need to contact customer support services for Zotac Zbox not booting. Try the following techniques to resolve your Zotac Zbox not booting problem.
How to fix Zotac Zbox not booting
The following are tried and working approaches you could take to fix your Zotac Zbox not booting problems.
Check the power supply
Before opening up the Zotac Zbox, you need to check your power supply to the PC. Check your wall mount socket if it is working properly or not. Also, test the power chord that connects your Zbox to the wall mount socket. Check for any power supply indication, such as LED light or motherboard beeps. If nothing comes up, then chances are something wrong with the power supply. Try using a different wall-mount or a different power chord. Other approaches should be taken if the Zbox does get on but still doesn't boot.
Resetting the CMOS to fix Zotac Zbox not booting
You could resent the whole CMOS, which with factory resetting all the firmware settings, might eventually resolve the Zotac Zbox not booting problem. There are many ways to reset the firmware of your Zotac Zbox. The easiest way to do so is by pressing the reset button. Unplug the power chord, wait for 10-15 seconds, hold the reset button for a few seconds, and boot your system again. But not all Zboxes have a reset button. In such a scenario, open the lid of the Zbox, remove the lithium-ion battery CR 2032 for a few seconds and then put it back in. This procedure should reset the CMOS firmware.
Update your BIOS
If your Zbox powers on but still doesn't boot, then chances are you might have done some misconfiguration in your BIOS settings. The best way to get around this issue is to reset or update your BIOS. Follow the given steps to update your Zbox BIOS and fix Zotac Zbox not booting.
Download the latest BIOS for your system from https://www.zotac.com/in/support#download.
A Zip file would be downloaded Extract the Zip file.
Prepare a USB Flash Drive formatted in FAT32, decompress all files inside this ZIP file to the root of the USB Flash Drive.
Plug the USB Flash Drive to a USB Port on the target PC.
Startup the target PC, press Delete key to enter the CMOS.
Under the [Boot] options, select the "UEFI : USB Flash Drive" as First Priority Boot Device, Save & Exit.
The PC will boot to the UEFI – Shell Command mode from the USB Flash Drive.
Type the Shell Command (FLASH), then press , wait for the BIOS writing to complete.
The PC will reboot after completed writing the BIOS.
Shut down the PC, disconnect the power cord for 15 seconds, then reconnect the power cord.
Remove the USB Flash Drive, restart the PC, it will reboot a few times.
Press Delete key to Enter the CMOS setup, and check the new BIOS.
Save & Exit to reboot the PC.
NOTE – Do not turn your PC off during the BIOS flash as it may lead to permanent damage to your system, and it might not boot up again. Use a UPS to prevent the loss from a sudden power loss.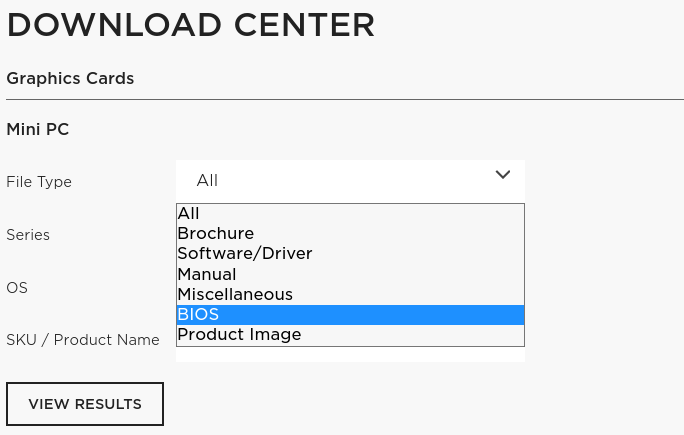 Check operating system
Even after updating your BIOS, if your Zbox still doesn't boot up, then the next thing to check in on such a scenario is your Operating System. Chances are you might not have any operating system installed on the Zbox or would have a corrupted copy of the Operating system that just wouldn't boot. If you had preinstalled windows on your Zbox, the best thing to do in such a situation is to contact customer support for your Zbox and get the issue fixed. Or, if you had a Linux Zbox, then flash a USB with a Linux distro and reinstall the operating system.
Zotac Zbox not booting: no bootable device
If your Zotac Zobx is showing no bootable device found, then chances are you do not have proper installation of any operating system on your Zbox. The best solution to this problem is a fresh installation of the operating system. If you plug in a bootable USB and it still detects no bootable device, you need to manually change the boot order in your BIOS settings to boot an OS image. Employ the following steps to change the boot order and boot from a bootable USB.
Reset the CMOS as suggested in the upper section.
Now, power on you system.
Press F8 during the boot process.
A boot option menu would be visible.
Choose your bootable USB disk to boot from.
Install the OS accordingly.
FAQs Related to Zotac Zbox Not Booting
What is CMOS?
It stands for Complimentary Metal Oxide Semiconductor, which is used in the Non-Volatile RAM that keeps the system clock up all the time, even when the power is off. Therefore requires an external button cell CR2032 to provide the necessary power.
Which software should be used to flash the USB drive?
The most common tool for flashing a USB drive on windows is Rufus.
What does UEFI stand for?
The full form of UEFI is Unified Extensible Firmware Interface. It provides a GUI interface to interact with the system firmware.
Conclusion
Zotac is a trusted and well-reputed Computer manufacturer which makes reliable PCs for almost every use case. The Zbox series of Zotac is mainly focused on minicomputers with small size form factors but with powerful and modern-standard specifications. The computers are reliable and well designed but sometimes can behave differently due to random reasons, and boot-up problems can show up. In this article, we provided you with the necessary knowledge and approaches that would help you to fix the Zotac Zbox not booting problem. But, if the problem continues, it is well recommended to contact Zotac customer support.