Ar5b22 driver is the Device driver software for the Atheros ar5b22 Dual-band WiFi and Bluetooth Network Interface Card (NIC). It is a micro form-factor NIC card that uses a PCIe connector interface to connect with the motherboard. It is a suitable device for laptops due to its small size and features. Devices like this require their proprietary drivers to function seamlessly. Drivers are system softwares that are specifically written for a particular device in mind to make it work and interact with the operating system. Without a device driver, the intended device might not work properly or not work at all.
ATHEROS AR5B22 driver
Atheros ar5b22 is a Network Interface Card. It supports both bands 2.4 GHz and 5 GHz. It uses a high-speed PCIe (Peripheral Component Interconnect Express) interface to connect to the motherboard, which provides faster data transfer rates than other interfaces like USB. It provides both functionalities WLAN/WiFi and Bluetooth 4.0. The NIC itself has a micro form-factor and can be installed on a laptop with an empty PCIe slot.
On Windows 10, it is more likely to not run into any driver issues as the required drivers will be installed automatically but if for some reason drivers don't install automatically then you could always install them manually. On Windows 7 and previous versions, you might have to manually install the AR5B22 driver.
Atheros ar9462 driver Windows XP
Windows XP is the most popular operating system of its time. Even though it is depreciated and is officially not supported by Microsoft anymore, some of the users still use it because of its low system requirements. One of the annoying things about Windows XP is that it did not have automatic driver installation features like Windows 8 or 10. Driver for every new additional hardware had to be installed by the user to make the device work as intended.
Qualcomm Atheros AR9462 is the chipset that is used in the wireless NIC. To make that NIC work in windows XP, you would have to download the appropriate driver for the AR9462 chipset and install it. Here is the link for Official Atheros AR9462 Drivers for Windows XP 32-bit. https://www.atherosdrivers.com/atheros-wireless-drivers-AR9462-windows-xp-32bit.html.
Head to the website and download the zip file. Extract the file and run the installer accordingly.
Must Read | Windows Found Driver Software for Your Device but Encountered an Error
Installing AR5B22 Drivers
There are two potential ways to download the AR5B22 Drivers, It could be downloaded automatically through the Device Manager or Manually by downloading and installing the drivers externally.
Through Device Manager
Ar5b22 Drivers can be easily installed automatically through Windows Device Manager. Follow the given steps to download and install the Ar5b22 drivers automatically.
Right click on the start menu.
Select Device Manager from the menu.
Device Manger window would appear.
Scan for Hardware Changes in the Device Manger.
Look Under Network Adapters.
right click on the Unknow/uninstalled drivers to be updated or intalled.
Select update/install drivers.
A device driver installer window would open.
click on ' Search Automatically for updated driver software.'
The process would take some time and would find and install compatible drivers.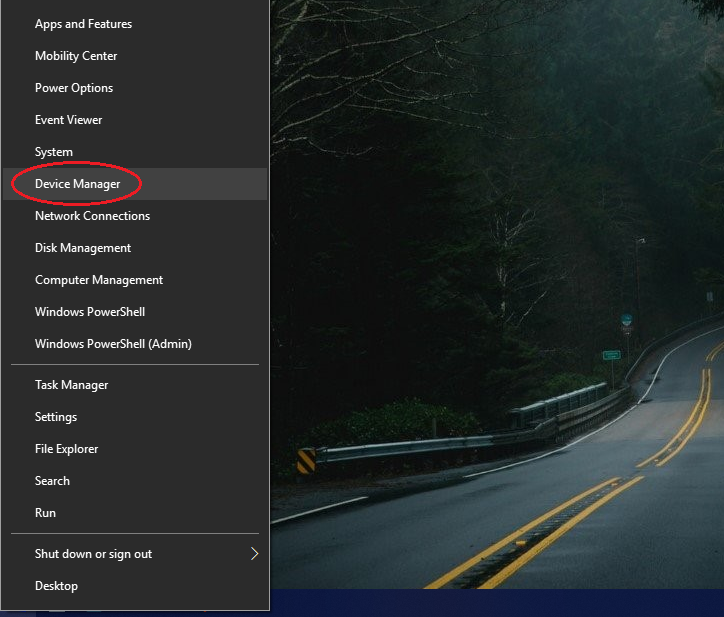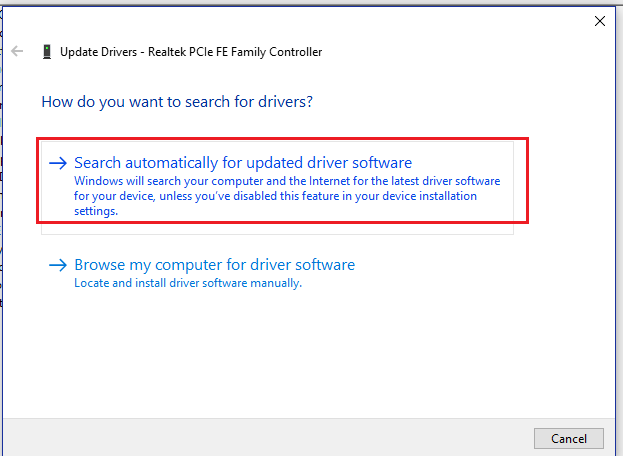 Ensure that you have an active internet connection when performing the above steps. The Installation process looks across the web for compatible drivers so. It is essential to have an active link to the repositories. If for some reason, the Device Manager couldn't find the compatible driver, you could look across the web to find the driver and install it manually. But always download drivers from a reliable and trusted source as malicious drivers can cause severe damage.
Manually Installing Ar5b22 drivers
If for some unknown reason Device Manager couldn't find the compatible device drivers or failed to install them, you could always download the required driver from the device's manufacturer's website and then install it yourself. Follow the given steps to download and install the device driver manually.
Head to the Device's Manufacturer's website.
Look for your device driver under the downloads section.
Download the driver as per your operating system architecture.
Run the downloaded installer and follow the steps accordingly.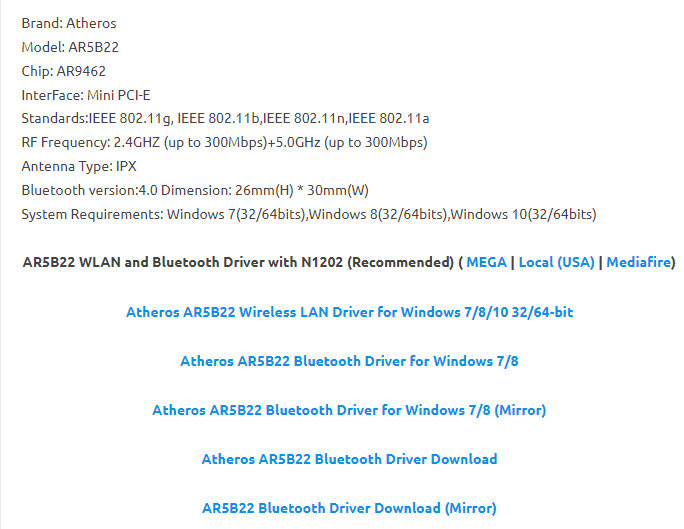 FAQs By Nerds
Which is the latest standard for Bluetooth?
Bluetooth 5.0 is the latest standard for Bluetooth.
Which is the latest generation of PCIe?
PCIe 5.0 is the latest generation on PCI standards.
What does WLAN mean?
WLAN is short for Wireless Local Area Network. It refers to a small interconnection of computers connected wirelessly.
Conclusion
Atheros ar5b22 is a capable and promising product. it stands on the modern standards as it supports both WiFi bands and Bluetooth 4.0, which might not be the latest version but is still good enough for most purposes. It can be used to update Laptops with older hardware easily, through the PCIe connection interface. In Windows, especially in older versions of Windows, additional drivers are required to make this NIC work properly. Here, we provided two ways to install/update the required ar5b22 driver to make the NIC work.