Want to fix the annoying issue of the JW player not working in Chrome? Well, today we will discuss not only how to solve and rectify JW player not working in Chrome, but also what caused it, and a few interesting things about JW Player. 232011
What causes: JW player not working in Chrome:
There are a few reasons that can lead to this nuisance of JW players not working in Chrome. Most of them are:
Improper proxy server.
Unnecessary extensions in your browser.
Browser is not up to date.
Junks of cache and cookies.
Inappropriate Chrome Settings.
How to rectify JW player not working in Chrome:
Fix improper Proxy Server:
First, close all the Chrome tabs, and also end Chrome background processes by using the Task MAnager.
You can open the task manager by using the short key: Ctrl+Shift + Esc.
Right click on the Chrome applications and choose END TASK.
Search for Internet Options from the Search panel of the task bar.
Move to the Connections tab, and choose LAN Settings.
The Local Area Network (LAN) Settings panel will open.
Uncheck the option of Use a proxy Server and then click OK.
Restart your computer ad check if the issue persists.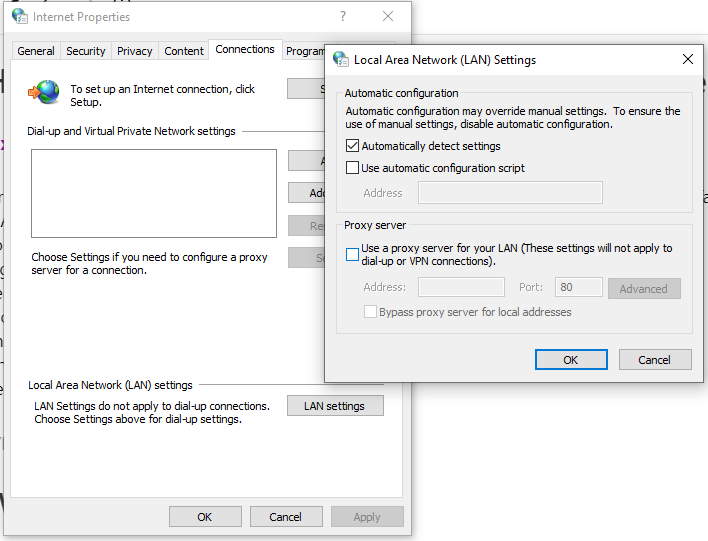 Remove all the Extensions:
Open your Chrome or your default browser.
Click on the Jig-saw like icon (Extension Icon) available at the top right corner.
Click on Manage Extensions.
Click the Remove button, then choose Remove again.
Close and launch your browser again.
Update Chrome:
Click on the three vertical dot icons, present at the top right corner.
Navigate through:
Help -> About Chrome
This will lead to automatic update of your Chrome browser.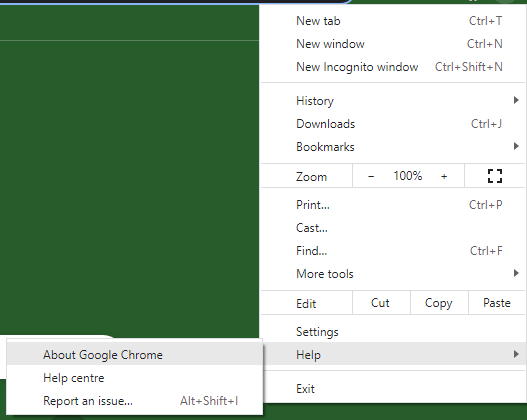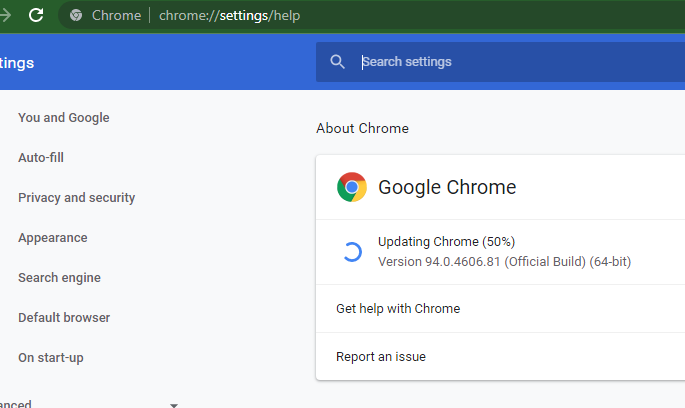 In Chrome, open History tab by using Ctrl + H.
Choose the button of Clear Browsing Data from the left side.
Choose All time, click on Clear data.
Restart your Browser.
Change the Settings to Default:
To fix JW player not working in Chrome, open settings after clicking on the three dot icon at the right, then choose Advanced.
Fetch for Reset settings by scrolling down, It will ask for confirmation. Click on YES. Then restart your Chrome after this process gets complete.
What is the JW player:
It is an online video playing platform. IT is currently ranked as the third-best web application among its competitors. It made its debut in 2005 and has been well appreciated for all of its features. Most of its videos are uploaded by news channels, self-hosted mp4 files, and video hosting companies.
Is JW Player safe?
Yes, it is completely safe to use. It has a user-friendly interface and has lots of features for hosting videos on its online platform.
Is JW free of cost:
It is not open-source now. The users of this web application have to pay the subscription fees to upload or watch the videos.
What are the supported audio formats in JW Player?
• .mp3
• .aac
What are the supported video formats in JW Player?
• .webm
• .mp4
Can we fix manually JW player not working in Chrome:
Yes, this simple issue can be fixed easily just by updating your Chrome browser, or by fixing Proxy Server and its settings, or by removing all the extensions.
Name some of the alternatives to JW Player:
Vimeo
CloupApp
Adilo
Hippo Video
Vadoo
Vidyard
Brightcove
Is video streaming in JW Player fast or slow?
It is a fast streaming online platform that works very well with HTML5. This online web application is ranked as the third-best preferred from the user list. Very slow streaming can lead to JW Player not working in Chrome.
How to download JW Player videos for free?
Go to the chrome web store and download the extension of "VideoDownload Helper". You can use this link.
Choose to Add Extension to Chrome, install it, and enable it by using the jigsaw button (extension button) available at the top right.
Now, move to the JW Player Video which you need to download.
Then click on the top right extension icon of VideoDownload Helper. Choose the download option.
FAQs regarding JW player not working in Chrome:
What is the 232001 error code in Chrome?
This error code is shown when the JW player could not find the source file to play or is not compatible to play the file.
What is the official link to use the JW player?
Fix: Unable to make JW Player to fullscreen in Chrome.
This error occurs in versions that are below 6. The users have taken this problem to the website, and the later versions have rectified the issue. You can download the JW player's latest release here:
https://www.jwplayer.com/html5-video-player/
JW player is not working in Firefox:
This occurs when an ad-blocking extension blocks some contents of the JW Player or the black-white color shield is preventing the pages to load.
1. Open extensions manager and remove all of your extensions or stop them.
2. Click on the shield icon at the top left, choose DISABLE.
How to install JW Player in Chrome?
The JW Lens is a chrome extension that gives you full access and tutorials on how to use it.
You can download this extension from the Chrome web store, by clicking on the link here.
Conclusion:
JW player not working in Chrome can be solved manually, as shown in the above simple solutions. If you have any more queries in JW player not working in Chrome or regarding any other topics, you can ping us using the comment box, available at the bottom of the page.