In simple words, it cha fan is just a tiny fan between 10 cm and 200 cm attached to your computer's CPU. You may come across the doubt of this fan, also named a case fan or chassis fan, while building or repairing the system yourself. It is a critical part of your computer, so we will explain everything about this tiny fan from its importance to which company makes the best cha fans.
Is it important?
Most of us know that electronic devices produce a lot of heat when they are in use. It is because of the resistance offered, but this is not what we will discuss today.
So, when the electronic gadgets and CPU are used for a long time, they generate much heat. If the temperature keeps on increasing and a halt is not kept to it, it will surpass the threshold temperature and lead to either shutting down the computer or burning down the computer.
That's when the cha fan plays their role. The computer fans will pull cool air from the outside and suck it in. It helps in reducing the temperature to a great extent.
How to connect cha fan to Motherboard?
This fan's wire is usually four holed at one end, while the other end of the wire is connected to the fan. The 4-pin side must be connected to your central processing unit (CPU's) motherboard or the Power supply unit. The power supply unit (PSU) is inside the CPU.
If you wish to attach this fan to the motherboard, or you do not have a PSU, then read the following steps:
Notice at these positions of the

motherboard

found inside the CPU.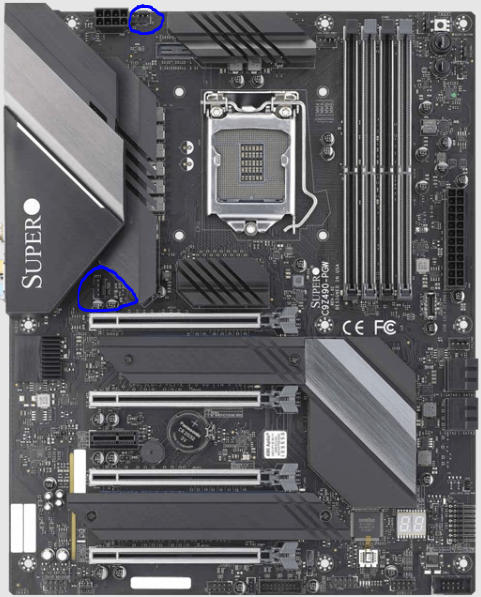 The label attached near to these pins will have the names as CHA_FAN (chassis fans) or SYS_FAN (systems fan).
These are usually four pinned.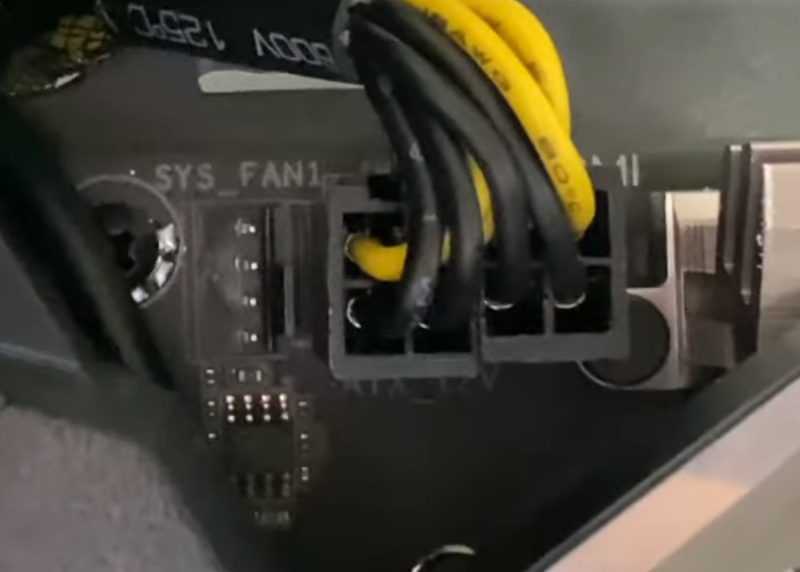 You have to attach the socket end of your wire in any of these pins.
Even if your fan's wire is three pinned, it still can enter in the pin, and leave the first end of the pin vacant.
The temperature of the fans which are attached to the motherboard can be altered.
How to connect cha fan to Power supply unit?
Your fans can take power from a PSU directly. This should be done only when you wish your fan needs to be operated at the highest speed every time. Once attached to this unit, you won't be able to change the rpm (rotation per minute) value, which is the speed of the cha fan.
You will need a Molex cable to connect your fan to the PSU. One end of the Molex cable should be attached to PSU while the other end to the cha fan.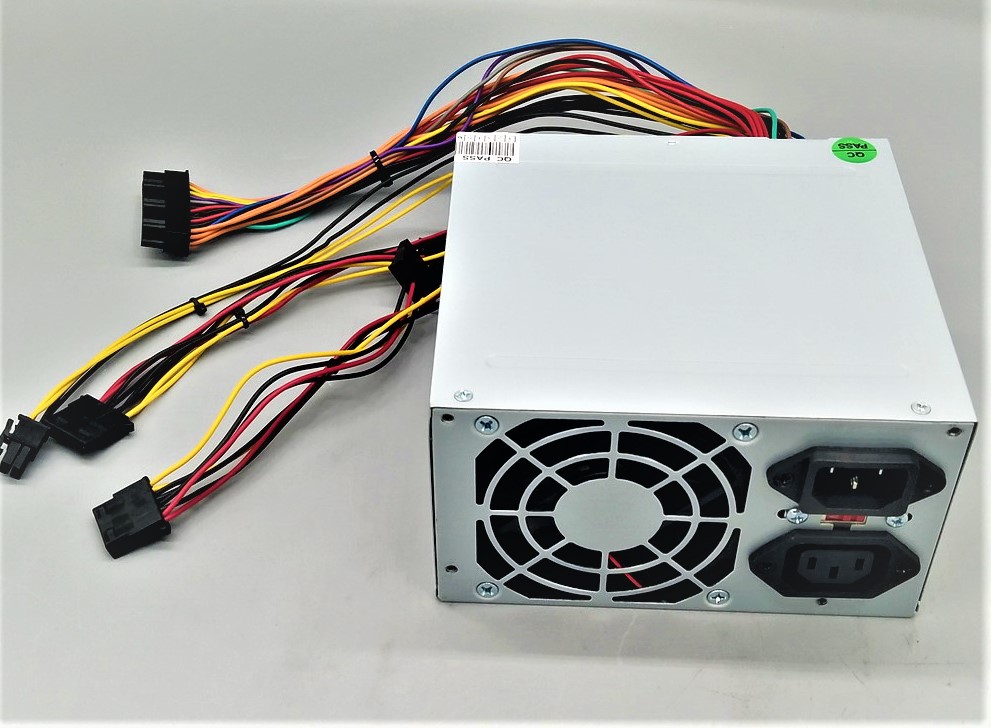 Which company makes the best fans for computer?
Given below are the top seven best companies which users trust to buy a system/cha fan:
1.

Corsair fans:
Customers have praised its good quality and outstanding cooling performance, but few have complained about the high price.
Pros

👍

Cons

👎
Has hydraulic bearing.
They are limited in stocks.
RPM value is between 700 to 1400, RGB enabled.
Has a high price.
---
2.

Noctua fans
It is hushed and does not make noise. Weighs lesser than ordinary fans.
Pros

👍

Cons

👎
RPM value ranges between 500 to 1300.
Very simple in design and color.
Makes causes less noise, has a self-stabilizing oil-pressure bearing.
Most fans of this company do not have RBG features.
---
3.

Evga fans

:
They are heavily weighed fans but work well. It can bring down the temperature to a great extent down.
Pros

👍

Cons

👎
They are very stylized in design.
Are of high cost.
Can reduce core temperature better than other fans.
Sometimes this produces a lot of noise.
---
4.

Cooler Master PC Fan
This easy-to-install fan provides good cooling to your system as its rpm range can exceed 1800. Most of the fans have RGB enabled in them.
Pros

👍

Cons

👎
Are attractive in design
It Is of heavyweight.
Provides good cooling, is of rifle bearing type.
It costs a lot.
---
5.

Deepcool

Gamerstorm Fan
The led displays look fantastic, and the fans have ball bearings that can be removed easily from the fan.
Pros

👍

Cons

👎
The LED is not too bright and not too dull.
It needs a regulator to minimize noise.
Simple and good designs.
There is minimal vibration even at high RMS.
---
6.

SCYTHE PC Fan
These are powerful fans and quiet. Are affordable. Looks good and comes with an anti-vibration rubber band at every corner on them.
---
Pros

👍

Cons

👎
They are cheap and affordable.
At 6-800rpm, it's just dead silent—durable cables and wires.
Is very simple in design.
7.

NZXT PC Cooling Fan
There are a lot of customization features in the software. There are options to set each individual led to any color you wish. The controller base is magnetic, by which it can be placed anywhere in the case to suit.
Pros

👍

Cons

👎
Gives off very little noise. Is less in weight.
Molex cable is required.
Has attractive designs.
Plenty of accessories included.
---
FAQs:
How many case fans can be attached to a motherboard at a time?
Three case fans or cha fans can be attached to a motherboard. These three are labeled on the motherboard as "SYS_FAN1", "SYS_FAN2", and "SYS_FAN3".
Can more than one case fan be attached to the Power Supply Unit?
Yes, buy a Molex cable whose one end is connected to the PSW, while the second end has many wires with eight or more pins for two or more fans to be attached to it.
HWMonitor is very easy to download and is easy to use. This will help to know all the details of your device regarding the temperature.
Winding up:
System fans are a vital component for the computers, CPU and GPU. These must not be neglected nor to be given less importance.