DAKboard is a smart calendar with some cool features in it. It is similar to Outlook or Google calendar with some added features in it. The user can add a 'to-do list,' weather reports, trending news, and many more. The user can add their photos from the list of favorite photos.
The best part of DAKboard is the user can add some social media stuff here on DAKboard. Therefore, it is a beneficial software for people who want to customize their daily routine here. There are a lot of DAKboard alternatives out there. Here are some of the best of them are as follows:
REACH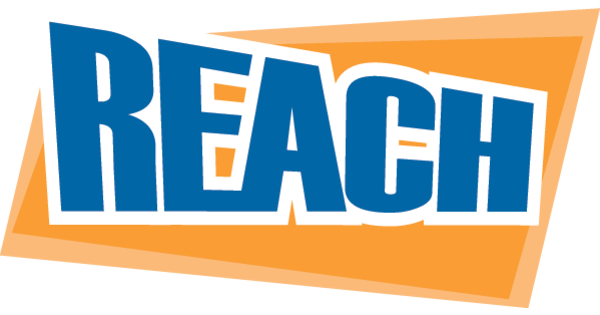 REACH is a useful tool to manage many social media stuff and schedule weather reports, traffic, different alerts, and much more. It helps the user to enhance their schedule with ease. REACH is known as one of the DAKboard alternatives. It is beneficial for the professionals who need to maintain a tight schedule every single day. It costs around 30 dollars per month to the user, and it is easy to use.
OptiSigns
OptiSigns is a digital signage software that has a lot of positive sides. It offers remote content management, multi-user access, media format, editor, and many more features. OptiSigns is also considered one of the DAKboard alternatives. It is cheaper and usually costs around 10 dollars per month to the user. The user can access hundreds of apps and templates with this OptiSigns software. The users can access social media support with this software.
Raydiant
Raydiant provides amazing experiences for professionals with some of its user-friendly features. Business organizations get better results to develop proper business relations with their employees and customers. It will help the organization to grow its business. Employees and customers can access this platform anywhere and anytime. This software is easy to use, interactive, and it offers video conference and other important features with this cloud-based platform. Raydiant is well-known as one of the DAKboard alternatives. Raydiant software costs around 49 dollars per month for the services.
Enplug
Enplug ensures to improve the client employee interaction with the users. It is one of the DAKback alternatives. With this software, any employee can get in touch with the clients by sharing much stuff. This software is user-friendly and helpful for the customers. With Enplug, the user gets an important notification, social media stories, news, etc., with ease. The users need to pay a sum of 35 dollars to get this service.
Telemetry TV
TelemetryTV is one of the DAKboard alternatives. It supports different devices. Telemetry TV is easier to share contents across different screens with this software. It supports content playlists, video walls, multi-screen sharing, visual editor, content scheduling, etc., and many more useful features. Telemetry TV is also a cloud-based software that comes with a lower price as compared to similar software. It costs around 12 dollars per month. It also has a responsive support team.
Also, Read: 8 Best Sony Vegas Alternatives to Keep Your Eyes on
ScreenCloud
ScreenCloud is a digital signage app that helps to help the employees connected inside of an organization. Screen sharing with the employees becomes easy with this software. ScreenCloud is easy to use. Content management daily is a lot easier with this app. It provides the support of a lot of apps, screen grouping, asset management, etc.
ScreenCloud is also a DAKboard alternative. It comes with a price tag of around 24 dollars per month. Not too much software comes with this amount of features and price tag together.
truDigital Signage
truDigital Signage is another digital signage software. It is widely used by some popular organizations to communicate with customers, employees, and others if required. truDigital is also a DAKboard alternative that makes the life of working professionals easier. With the cloud-based platform of truDigital signage software, people can get social media information, news updates and more easily. It also has a quick response team to support the customers. truDigital offers its services at 25 dollars per month.
NoviSign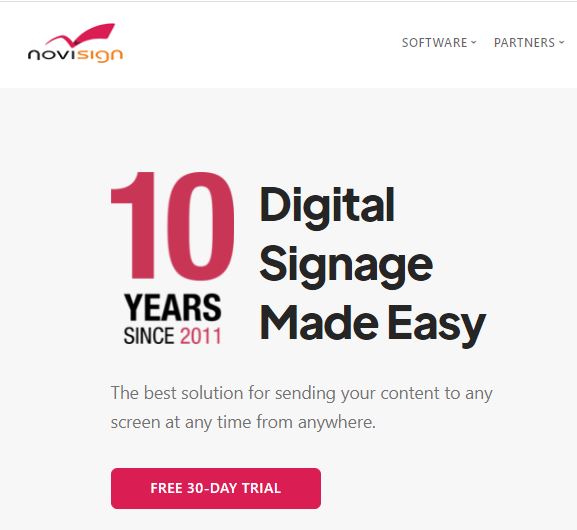 NoviSign is a popular digital signage software. It is popular for its simplicity, reliability, and user-friendliness. NoviSign is one of the DAKboard alternatives. The user can access HD videos, slide shows, weather reports, social media pieces of stuff, and much more. Easy tracking and screen sharing, dashboard monitoring, and website integration are some of the important features. NoviSign supports different systems and costs the users around 20 dollars per month for the services. Their customer support team is also helpful for the users.
ScreenScape
ScreenScape is a popular digital signage software that is also considered one of the DAKboard alternatives. It is easy to use due to the user-friendly plug-and-play method. Users can connect to any screen, monitor it, and manage some other tasks alongside. Content and social media management are easier with this software.
ScreenScape comes with a price tag of 40 dollars per month package and offers many features to the users. It also has a self-service platform that ensures more benefits to the customers. Screenscape has a good customer support team that usually does a decent job for its users.
Conclusion
In this article, the 9 best DAKboard alternatives and their features are described. All those software are so similar that they work in the same way. However, their price may vary due to their features and type of services. The user needs to find the suitable one from these DAKboard alternatives.
FAQs
Q: Which is the cheaper software here in the list?
Ans: OptiSigns and Telemetry TV are the cheapest DAKboard alternatives here in the above-mentioned list.
Q: Which is the best software from the list of DAKboard alternatives in terms of features?
Ans: REACH, Raydiant, and ScreenScape are the best DAKboard alternatives and digital signage software on the list. These three software are also highly rated by the users. 
Q: What is the difference between Google calendar and DAKboard?
Ans: DAKboard also works the same way as Google Calendar. However, DAKboard has a lot more advanced features than Google Calendar. Screen sharing, video monitoring is the best parts of this software.