From creating games like God of War to building CGI characters like those in Avatar, digital sculpting has a wide range of applications. To meet this ever-growing demand, multiple new digital sculpting software has popped up over the years. But one of the oldest and still one of the most popular ones is ZBrush.
Here we look at some of the best ZBrush alternatives out there. We discuss both the advantages and disadvantages of these alternatives in detail.
Firstly, A little bit about ZBrush…
Before going into ZBrush alternatives, it is important to know about ZBrush. ZBrush, developed by Pixologic Inc in 1999, is a digital sculpting tool that combines 3D/2.5D modeling, texturing, and painting.
With the ability to handle millions of polygons, it is one of the most advanced 3D sculpting programs. It is used by film studios, gaming studios, animators, and 3D printers as an industry standard.
ZBrush uses brush-based sculpting for environment, character, and object modeling. It comes with a range of features like 3D brushes, Polypaint, ZSpheres, DynaMesh, FiberMesh, etc.
ZBrush has a 45-day free trial for you to see if it suits your needs. After that, you can either buy a perpetual license at $895 or buy a subscription plan for $39.95/mo.
Now, with this little bit of background, we can get into ZBrush alternatives and their features.
ZBrush Alternatives: Blender (aka the free and powerful)
Blender is a free and open-source 3D creation suite. The entire 3D pipeline, including modeling, rigging, animation, simulation, rendering, compositing, and motion tracking, is supported by Blender. Having a large and active community of users has ensured its constant development.
It is famous for having a massive 3D sculpting and modeling toolset that puts it ahead of many paid 3D software. Because of its affordability and support, it is widely used by beginners.
Pricing: Free
OS: Windows, Linux, and Mac OS.
Pros
It is completely free to use.
A large community of users.
A ton of libraries, tutorials, models, addons, etc.
A full 2D animation pipeline and real-time rendering engine.
Cons
Better suited for smaller projects.
Complexity and scope can be daunting for beginners.
Steep learning curve.
ZBrush Alternatives: Maya (aka the popular one)
Autodesk Maya is one of the most widely used 3D modeling software. It is used for animation, VFX, modeling, rendering, and lighting. It has a vast set of features that includes particles, hair, solid body physics, cloth, fluid simulations, and character animation.
Maya is seen as an industry standard for 3D animation packages. With the likes of ILM and Pixar using it, Maya is one of the best options for professional 3D artists.
Pricing: $1700/yr, free trial available
OS: Windows 7-10; Mac OS 10.13.x and above; Linux
Pros
Ridiculously powerful and has a comprehensive toolset.
Built-in Arnold to make various characters.
Best at animation.
Cons
Extremely expensive.
Difficult to learn.
ZBrush Alternatives: Houdini (aka the studio's favorite)
Houdiniis a 3D modeling software developed by SideFX. It covers all the major areas of 3D production, from modeling to rendering. Unlike others, Houdini follows a node-based procedural approach which provides the artists with a tremendous amount of control, flexibility, and power.
It enables the artists to create multiple iterations and easily share workflows with their colleagues. It is used by some of the major VFX companies like Disney, Pixar, DreamWorks, Double Negative, etc. Houdini also has a free version for non-commercial use called Houdini Apprentice, which is suitable for beginners and hobbyists.
Price: From $75 to $6995, based on your requirements.
OS: Windows 8 and above; macOS 10.13 and above; Linux
Pros
Incredible VFX simulations.
Free version for beginners.
Less memory usage.
Cons
Can be expensive.
Steep learning curve because of a complex workflow.
ZBrush Alternatives: Cinema 4D (aka best for beginners)
Cinema 4D is one of the most powerful tools in the 3D design world. The 3D modeling software is mainly focused on advanced animations and rendering. Sculpting features were also added to it in 2012.
It offers a huge library of object presets, scenes and materials. Cinema 4D also boasts volumetric modeling and parametric modeling for you to use in your projects. Its clean and intuitive user interface with floating palettes and configurable panels makes it ideal for beginners.
Pricing: Can cost up to $5700 for a complete package, a 14-day free trial.
OS: Windows 10; macOS 10.12.6 or 10.14.6 and above
Pros
Shallow learning curve.
Clean user interface.
A range of inexpensive plugins
Extremely stable.
Thriving online community
Cons
Very expensive software.
Modeling and designing complex models can be difficult.
ZBrush Alternatives: Modo (aka the best 3D modeling software)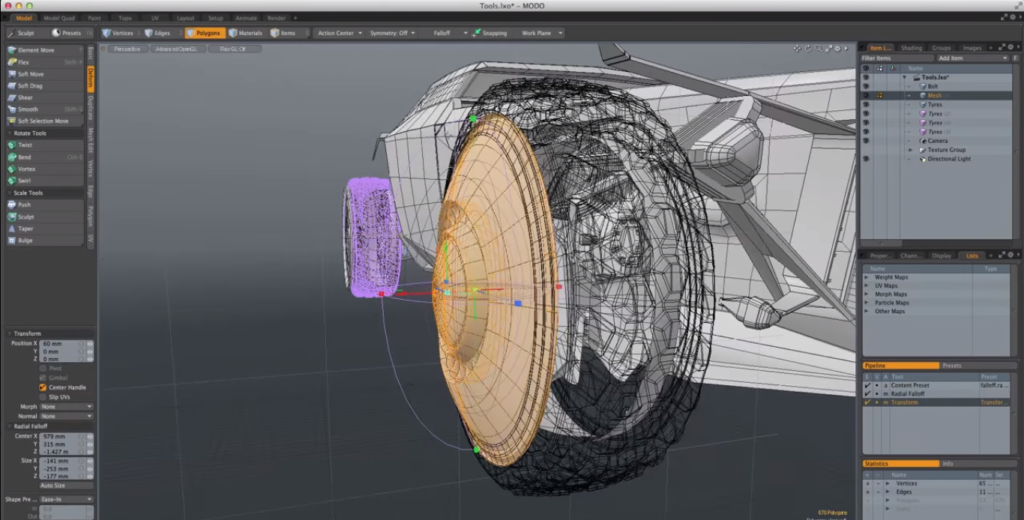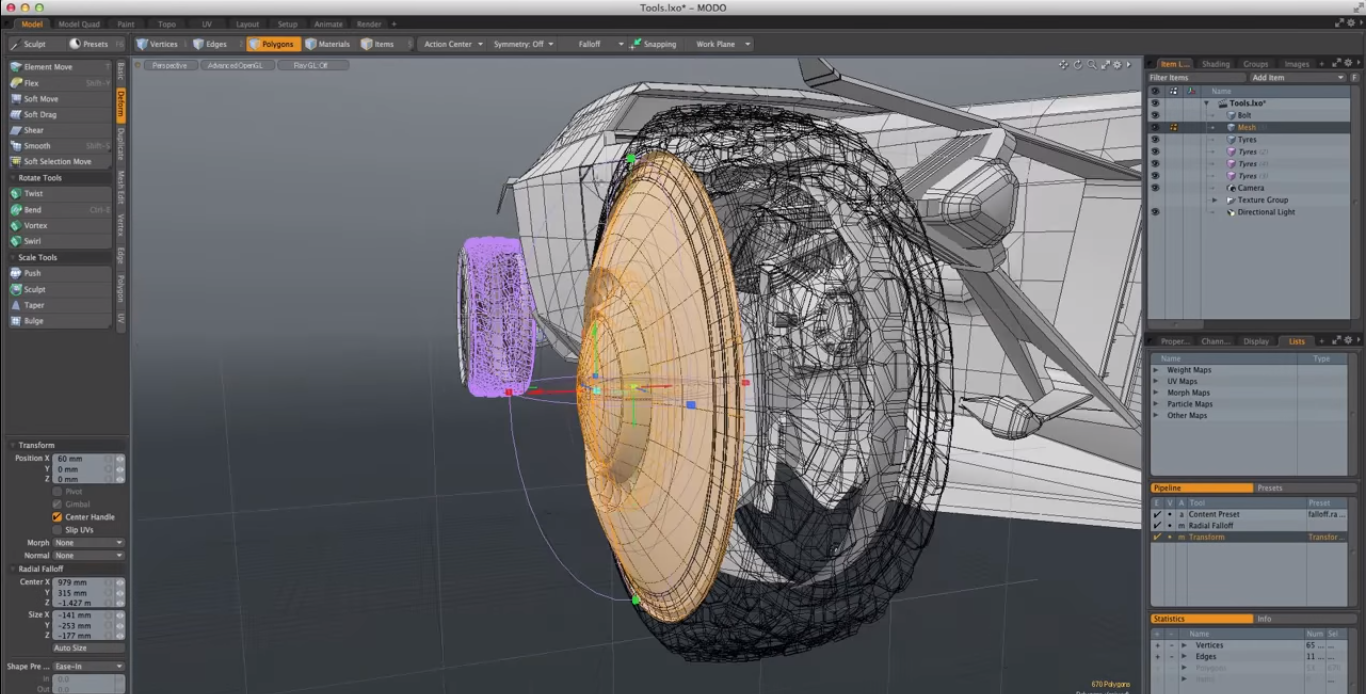 Modo, developed by Foundry, is one of the best 3D modeling, animation, texturing, and rendering software. With a user-friendly interface, Modo has become the preferred alternative for many users.
Modo's modeling pipeline and toolset are known for their power, flexibility, and speed. With fast direct modeling, flexible procedural modeling, the award-winning MeshFusion Boolean toolset, and built-in sculpting tools all working together, Modo's modeling ability is unmatched. But it does fall behind other software like Maya when it comes to high-end dynamics and simulation tools.
Pricing: Perpetual license at $1909 or $659/yr, 30-day free trial available.
OS: Windows 10 and above; macOS 10.13.x and above; Linux.
Pros
Amazing 3D modeling.
Highly customizable user interface.
Library of video tutorials.
Cons
It may not be suitable for beginners.
Can be too expensive.
Lack of great tools for fluid simulation.
In the end…
You have been introduced to 5 of the best ZBrush alternatives out there. The software you choose primarily depends on your requirements and preferences. In all honesty, you can not really go wrong with any of these alternatives as each of them has its own strengths. Hopefully, you have learned enough to make an informed choice.
Also, Read >>> 11 Well Liked CouchPotato Alternatives You Should Know
FAQs on ZBrush Alternatives
What is ZBrush?
It is a digital sculpting tool that combines 3D/2.5D modeling, texturing and painting.
What are some ZBrush alternatives?
Some of the popular alternatives are Maya, Blender, Houdini, Modo, etc.
What is the cheapest ZBrush alternative?
Blender is available for free.