Anybody who uses Microsoft Office regularly might have encountered Microsoft Au Daemon at some point. So, what is it exactly? What does it do? Is it necessary? How do you disable it?
These are all common questions asked by users on various forums. This post tackles all these questions and more. It will provide everything you need to know about Microsoft Au Daemon and eliminate the need to go searching on Google again. This post is for both Windows and Mac OS users.
What is Microsoft Au Daemon?
I will put your minds at ease right away. No, it is not a threat to your PC, despite the scary-sounding name. Microsoft Au Daemon is an auto-update system of Microsoft that keeps all the office applications up to date.
In fact, Au in the name stands for auto-update, and Daemon refers to a computer program that runs in the background, rather than being under the active control of a user.
What does it do?
Microsoft Au Daemon continuously monitors the Microsoft servers for updates. Whenever there is an update for an application, it automatically starts the download and installation process.
When a user launches Word, PowerPoint, Excel, Access, Outlook, etc., the auto-update system starts running in the background. It ensures that the users have the latest version of those tools.
Is it really necessary?
Yes. There is a reason this software comes preinstalled with every application in the Microsoft Office Suite. Microsoft is constantly releasing new updates and security patches to improve the user experience. Missing some of the security updates can harm the overall safety of your device.
Without Microsoft Au Daemon, the process of manually checking for updates for every application, then downloading and installing them, becomes cumbersome. Unless that is something you like to do, it is nice to have a preinstalled tool do all that heavy lifting.
It doesn't take up any additional memory, nor does it hamper the performance of your device. If you still have a problem with it and believe it to be bothersome, you have the option of disabling it.
Note: Currently, you cannot uninstall or delete Microsoft Au Daemon without uninstalling the entire Office Suite.
How do you disable Microsoft Au Daemon?
For Windows users,
1. Open a Microsoft Office application of your choice like Word or Excel.
2. Click on "File" in the top left corner.
3. Select "Account" on the bottom left corner of the menu.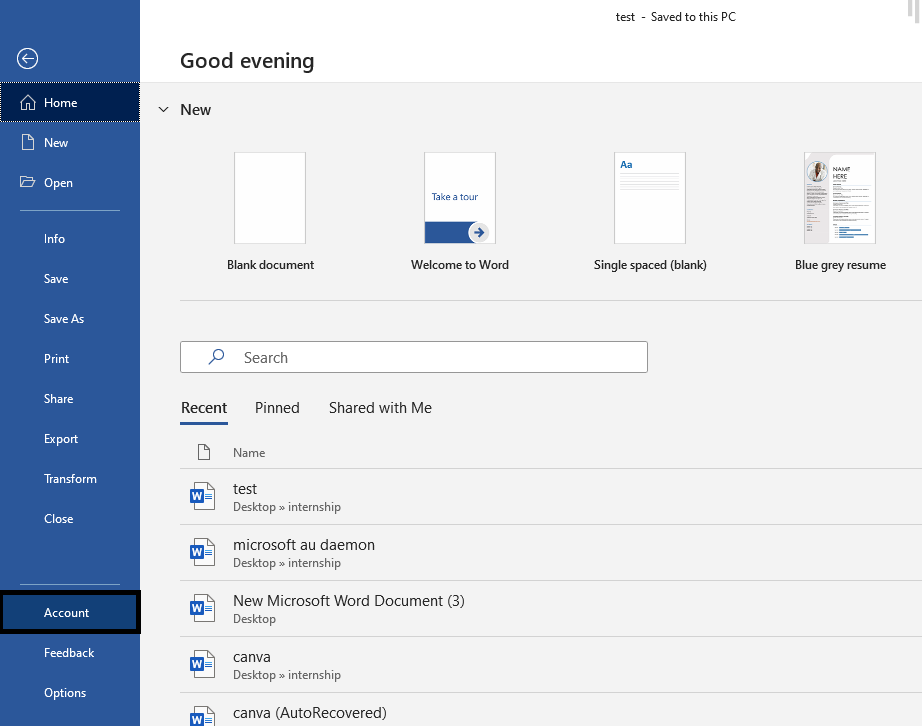 4. In the new window, click on the "Update Options" dropdown in the office updates section.
5. Select "Disable Updates" from the dropdown and allow it to make changes to the system.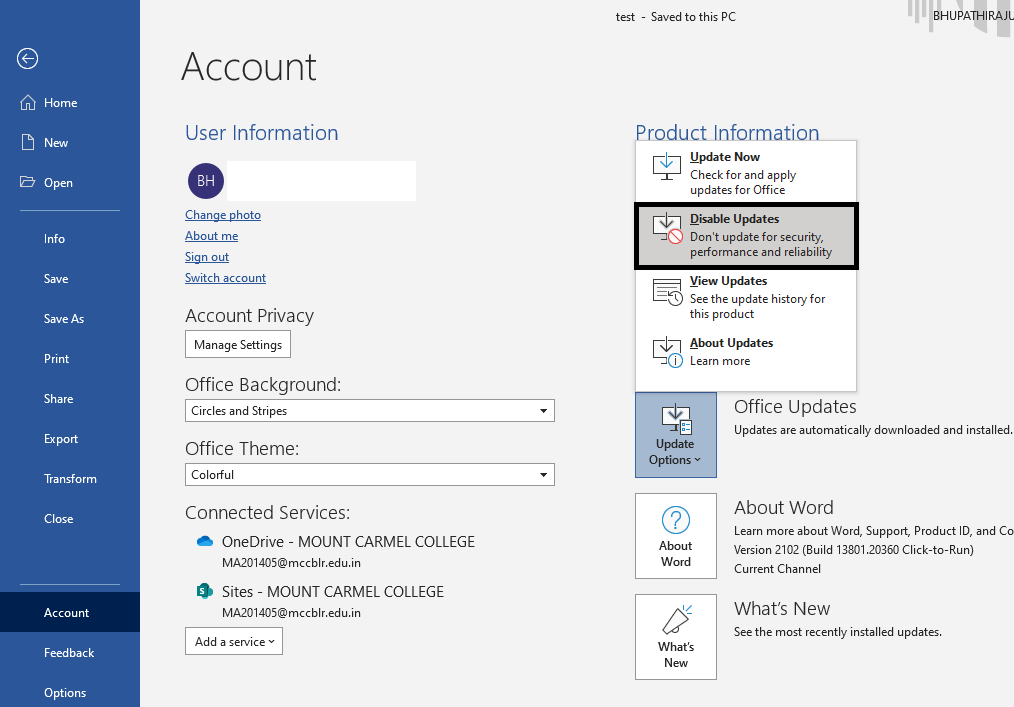 6. Restart your Windows to ensure it has been disabled.
Note: This process disables Microsoft Au Daemon for all the Office applications and not just the one you chose.
Disabling Microsoft Au Daemon for Mac OS users
Open system preferences on the top left corner of your screen.
Select accounts from system preferences.
Click on connection inputs.
Select Microsoft Au Daemon and press delete or click on the "-"icon to disable it.
Pop-up issues for Mac OS users
Mac OS users also face pop-up issues with Microsoft Au Daemon. When you update to a new version of Mac OS and open a Microsoft Office application, you encounter a pop-up that says "You are opening Microsoft Au Daemon for the first time. Are you sure you want to open this application? "
This is nothing to worry about. Since you did not open Microsoft Au Daemon personally, Mac OS asks for your permission to ensure safety before running the application.
If you don't want to be bothered by this pop-up every time you open Microsoft Office, you can follow these steps to remove the pop-ups permanently.
When you encounter the pop-up, instead of clicking on open, click on "Show Application".
In the next window, right-click the "Microsoft Auto-update.app".
Chose the show page content option.
Search for "Microsoft Au Daemon.app" in the /content/MacOS/.
Rename it to "Microsoft Au Daemon-old.app."
After confirming the change, restart your Mac.
FAQs
Can you delete Microsoft Au Daemon?
No, it is not possible to delete it.
Is Microsoft Au Daemon a virus?
No, it is not a virus. It is an auto-update system that is absolutely safe.
Can I manually check for updates?
Yes, you can visit File>Account and click on Update Options>Update Now to check for updates. You can read more about it here.
Remember…
Microsoft Au Daemon is an essential component of the Microsoft Office Suite designed to help you. : If you chose to disable it, remember to check for updates regularly. Be careful not to miss critical updates that can harm the security and safety of your device.