Screen capture is a method of recording the video ongoing on your desktop/monitor along with the audio. This is helpful for not only gamers but also for preparing presentations for office, class materials, etc. It helps in showing other people the necessary things going on in your monitor.
Presentations for offices and class materials require less processor speed and memory. But it is not the same case with game streaming. Gamers require high compatible systems, devices, and software to play an uninterruptible game. The same applies to the software that needs to capture the HD details of the gameplay and high music.
Microsoft shadowplay, also known as NVIDIA shadowplay is one of the best software for live streaming and recording games. It is capable of recording a very high-resolution picture for a long time.
Where Microsoft Shadowplay is Used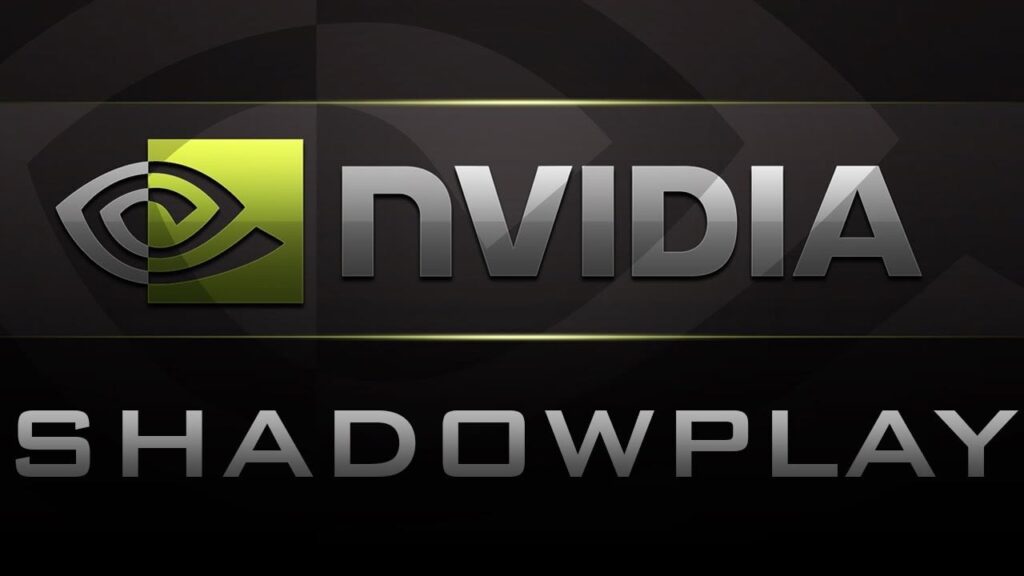 It is popularly used in recording videos and games. Microsoft Shadowplay is potentially used by gamers for games like Valorant, Minecraft, Call of Duty: WW2, Fortnite, PUBG, Tekken 7, and few games which have a high resolution of videos and audios.
How to download it?
To access this Microsoft Shadow, or also known as NVIDIA share, your system must have modern NVIDIA graphics hardware.
Having the above requirement, move to this site:
https://www.nvidia.com/en-in/geforce/geforce-experience/shadowplay/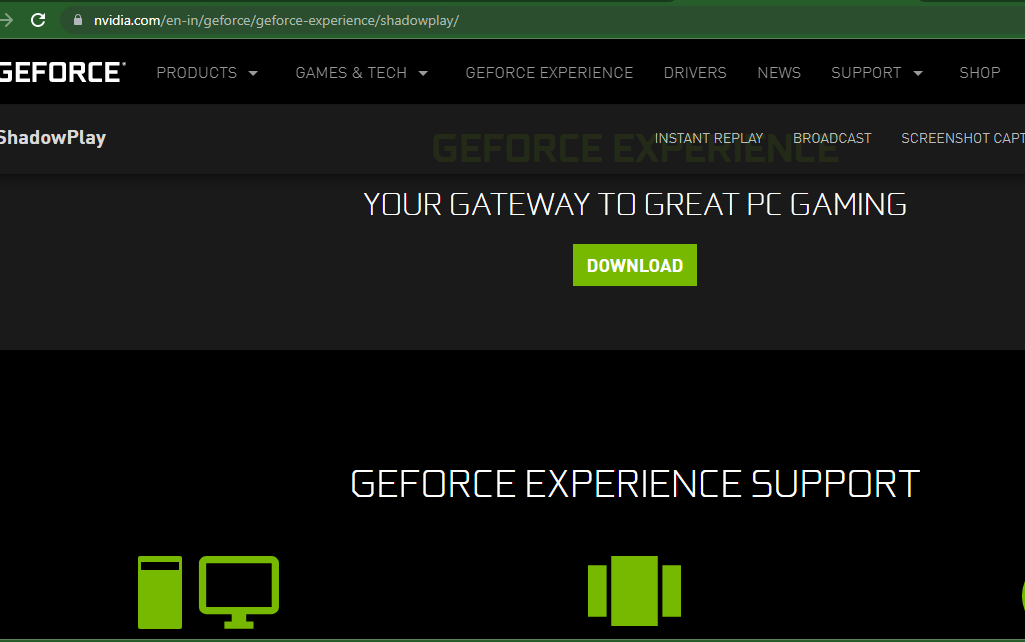 The installation procedures will consist of accepting the terms & conditions and then choosing the location of installing.
How to Start Recording using Microsoft Shadowplay:
In the start menu, fetch for "GeForce Experience".
Hit the green button – "Share", which will be at the left of the settings button on the toolbar.
You can simply press,

Alt + F9

also.
To stop the recording, click "Stop And Save" in the panel.
Or else, you can hit "Alt + 9" shortcut key again o stop the recording.
Microsoft hadowplay Features
It is associated with GeForce Experience and lets you

record the last few minutes

of a game also.
At few occasions, gamers forget to turn on the recorder manually, by which they miss the videos of some splendid game moves. This drawback is overcomed by Microsoft shadow as this records few minutes of previous play automatically.
There is an

instant replay

feature available in it, which allows you to watch the replay only, and not to store it in your system.
It can take a resolution of 1440 pixels at 60 frames per every second.
The live broadcasting can broadcast the current streaming to Facebook, Twitch and youtube.
You can modify the video quality, recording length, bitrate and frame rate in the settings.
It has an highlight panel, to view your imortant recordings.
Has a

solid community

to clear the doubts and querries of users.
Must Read | Best Resolver for Xbox and PlayStation Users: xResolver 2.0
Is shadowplay safe?
Yes, downloading it from the official site is always safe and secure. But depending on your PC configuration and limits, it may hang your PC, if the required necessities are not met.
Drawbacks of Using Shadowplay
You can't add any extra elements or do any sort of edits in the recorded video after its recording is complete. You may have to use an another tool.
The UI of this software seems odd, and not user friendly.
It can work only with NVIDIA graphics card.
Does heavy load on system memory and processors.
Impacts game performance.
Game DVR Vs. Shadowplay
Shadowplay
GAME DVR
Frames per second are from 90 to 50
FPS value is near 30.
Cannot be used in low processor systems. This is used more than Game DVR.
Can be used in high processor systems. Is not used widely.
Requirements:
1. Memory: 1 GB.
2. Graphics Card: ATI FireGL T2-128 and later versions.
3. CPU: Intel Core 2 Duo Q6867 and later versions.
4. File Size: 150 MB.
5. OS: Windows 7 / 8 / 8.1 / 10.
Requirements:
1. Intel Quick Sync H. 264.
2. NVidia NVENC or AMD VCE encoders.
3. Memory: 1 GB
4. OS: Windows 8 and above.

Reviewers have considered Shadowplay as a better option for their live streaming. As Shadowplay has more features and better streaming along with full-screen recording/streaming of your monitor.
Microsoft Shadowplay Alternatives
Game DVR, DS4Windows, OBS, Wirecast, vMix, StreamYard, XSplit Broadcaster, Lightstream Studio, Kaltura Video Cloud.
Which is better: Shadowplay or OBS?
OBS is regarded better than Shadowplay (NVIDIA stream) because OBS can compress items and videos which helps in better processing and speed.OBS is also reliable when the bandwidth values are inconsistent.
Shortcuts and Quick Fix
How to take an instant screenshot:
press : Alt + F10
How to activate the record feature:
Press: Alt + F9
Microsoft shadowplay is popping during system startup
Below are a few ways to stop the auto-start of Shadow:
If you have downloaded a pirated version of Shadow, then uninstall it and download Shadow from the official website (given above).
You may need to install the latest version of this software.
You can change in the settings of the Shadowplay application to not startup while system turns on.
Microsoft visual c++ runtime library assertion failed Shadowplay
This error appears in Lenovo laptops usually. The only solution to fix this is by downgrading your system in the BIOS setup.
1) Switch off your system, and press F2 to move in the BIOS panel.
2) Fetch the "BIOS back flash" in the Advanced panel.
3) In the configuration options, choose: enable.
3) Save and Exit
FAQs Related to Microsoft Shadowplay
What are streaming and live streaming?
Streaming means to telecast the works you are doing on your device, no matter whether it is an app or a system. The recorded video may be uploaded on the internet (or cloud) later for public use.
Live streaming refers to making the current works undergoing in the device live through public platforms like youtube and loco.
Which streaming platform is best?
Restream.
OneStream.
Wirecast.
Dacast.
OBS Studio.
Shadowplay stream.
What is the maximum streaming time offered by Shadowplay?
Twenty to thirty minutes.
Is Microsoft Shadowplay free of cost?
Yes, it is free. But there are few requirements before installing this in your system.
Does Shadowplay have low FPS ( Frames per Second)?
No, it has a high-medium fps of 60 frames per second to give a better resolution and video experience to the viewers.
Winding Up
Streaming is a good way for gamers to earn money. This field is vast and has no restriction to anyone. If you still have some queries, you can look into other forums related to Microsoft Shadowplay.