Have Akamai NetSession on your device? It may be actually beneficial! Get along to know more!
In the world of net traffic, what if you find an application already installed in your device that may be actually beneficial for you in case of your downloads and data transfer? Exciting right? Today, we will discuss an application called Akamai NetSession in this article and 3 major problems users face!
About Akamai NetSession
So basically, Akamai NetSession is an application pre-installed in your Windows (most of them) that boosts the speed of your downloads, the efficiency of downloads, reliability, and streams from the internet. It usually comes into play when you download something like software from the internet that is huge in size. You can access the official website here: https://www.akamai.com.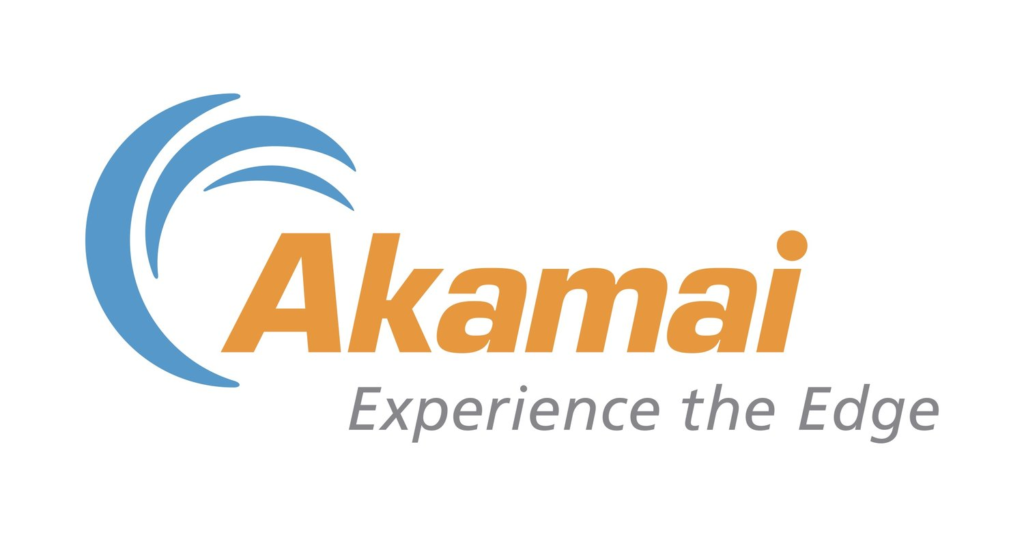 This tool is used by many software and game developers worldwide to offer you seamless installation. If you have noticed, when you download a software file from a third-party website and when you download it from the official website, the speed of the official website is much faster. This is a result of the usage of this tool.
So in simple words, Akamai NetSession acts as a download manager that allows users to download big files slowly on a slow network.
Features of Akamai NetSession
Some features of this incredible tool- Akamai NetSession are:
It has almost negligible impact on the resources of your system i.e., your COU and disk space.
It imporves the speed of downloads.
This tool is completely reliable and is meant for reliability.
It increaes the efficiency for downlaods and streams.
It does all its functions in a secure manner, without violating anyrights.
Imagine getting all these features already in your windows, which you're getting.
Is it safe? Can it be a virus?
I want to remind you that any file can turn into malware if it comes in contact with malicious content. No application or program is a virus by default.
Talking about Akamai NetSession, it does not infect your system and files with any spyware, adware, or virus. The only drawback of this application is that it monitors some aspects of your usage. This is one fact that keeps people wanting to uninstall the program. No one likes to be monitored, especially on how they are using their technology, and thus, people do like to uninstall it.
Leaving everything else, it is a safe program without any flaws. It does not share your information with anyone and keeps it intact.
You can find it on the path: C:\Users\<username>\AppData\Local\Akamai
If it is located in any other folder, scan it with antivirus, as it is most likely a virus.
Do you need the program? Is it safe to remove?
Now, this is again a two-faced answer. You will find the program with the name: netsession_win.exe
Some people have an excellent and powerful broadband connection or internet speed. For these people, the program in the system is not mandatory as they don't need any download manager for their needs. Their connection is strong enough to support their needs.
Now for those people, who don't have a strong connection, have ping issues, and their speed does not go above 3MB/sec, then it is advised that you do not uninstall the program as it may benefit you in your downloads. Also, it does not utilize much of the device resources and has a negligible effect on it. Thus, you may prefer to use it.
Moreover, it is fully safe to remove the application. It is not that once you delete the program, you will start facing issues or so. You will not face any issues.
How to uninstall Akamai NetSession
For those who do not wish to keep the program on your device since it monitors you and records your information on its servers, or you have an excellent broadband connection, or for any other reasons, you can follow the steps below to do so:
To uninstall, there are two ways:
If you installed it manually using the Windows Installer, then:
Go to Settings and head to Apps
Now navigate to Apps and features from the left panel
Now from the list, locate the program
Click on it and select the option to uninstall
If prompted give the administrator permission
Once uninstalled, perform an antivirus scan in the old directory.
This will remove the program.
Uninstall using cmd
Open command prompt
Now tpye this command: admintool.exe uninstall -force
Now hit enter
You can also install it via the control panel. Go to Programs and features and select the program. Right Click on ti and then Uninstall.
If you have installed your program using some software or game, head over to the directory and find the uninstall application for the Akamai NetSession client. Use the application, and you are good to go.
Fix for Akamai Interface Failure
Now one of the major issues faced by the users of Akamai NetSession is this.
It is a problem where due to reasons like network failure, or module cannot be found, etc., the client interface never opens, and also it sometimes results in network failure while surfing, crashing of applications, etc. Thus follow the steps below to fix this:
If your Akamai came bundled up with a software or a game, then first uninstall the program and then reinstall the application seperately from the offcial website or through here: https://www.akamai.com/us/en/akamai-free-trials.jsp Once downloaded, replace the files in the old directory.
Open the services tab and search for Akamai NetSession Interface. Double click to open properties and then make sure to change the startup type to automatic. Save the changes and restart the service.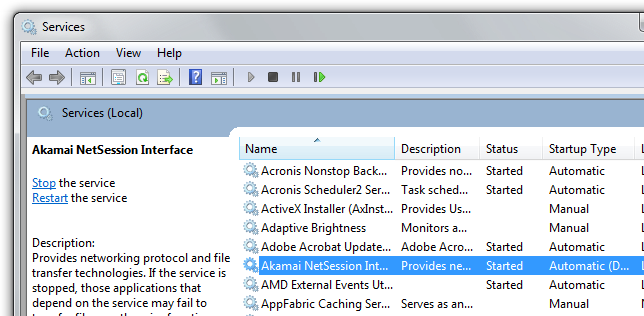 Make sure no files of the program are being blocked by the firewall. If yes then aloow them on the system.
Perfrom a complete scan from the antivirus in the software or the game directory. Thereafter, perform the same scan on the programs directory of Akamai.
If these don't work, uninstall and reinstall the entire game or software to solve the issue.
Fix for high CPU Usage by Akamai NetSession
Foremost, I would like to clarify that the Akamai clients do not use much of the resources. If you see the Akamai NetSession using many resources in the processes tab, it may also be a corrupt file pretending to be Akamai. Follow the steps to fix this.
Open task manager by pressing CTRL+SHIFT+ESC together and find the process. Right click on the process and then click on End Task

From the search bar, type services and open the services window. Now find the service named Akamai NetSession Interface and click on Stop the service on the top left corner being the service selcted. Now restart your computer and enable it back.

Make sure no files fo the client are being blocked by the firewall or the defender.
Restore the system to the last checkpoint through settings and try to see if the problem still persists.
If the problem persists, then the only way to fix this is to uninstall the client.
Fix for Akamai NetSession Client and Installation errors.
Now many times, when you try to install the client again, you face this error.
Usually, this error cannot be fixed through any adjustment. You have to uninstall the program in this case, clean your device and install it back. But, there are few things you can try since they have no side effects.
Launch the porgram in safe mode. If it works then perfrom a malware scan in normal mode for the entire device.

Open cmd and type the following command sfc/scannow and clean up the device.

Restart the service using the services app and then try after restarting your device.
If these work well and well, but if it does not, uninstall the client and download it again.
Download for the Akamai NetSession Interface
You can download the program through its official website. The link has been provided in the above components.
If the download is not working through its main domain, you can download the program through this link: https://www.akamai.com/products/download-delivery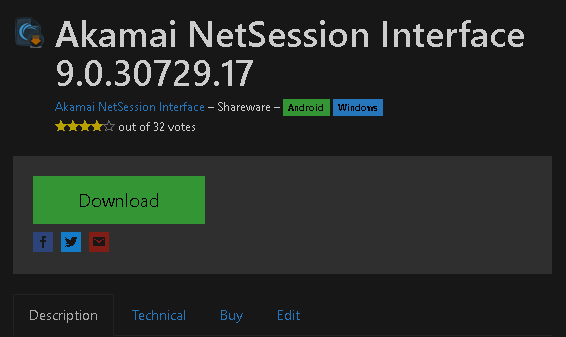 FAQs Related to Akamai NetSession
Is the other download link provided safe and secure?
Yes, the links are fully safe, and you have no danger from it.
Will it affect my game ping if I uninstall Akamai?
If you have a slow internet connection, it may affect your gameplay, but if you have a strong connection, then it won't matter.
Can I temporarily disable the program?
You can do that by going into the services window and changing the services' startup type to disables. Now until you don't enable it back, it will not function.
Final Thoughts
Akamai NetSession is one of the best applications made that gives its users some significant and useful features. Three major problems have been solved that users find most difficult to deal with. Again, it is preferred not to uninstall the program. However, if you are confident enough, then you can always do so. Do let us know your thoughts. Adios!