Error 9c48 windows update IE11 is a Windows update error that shows up when the user tries to update Windows or install Internet Explorer particularly on Windows 7 and 10. Users have reported having this same issue on windows server 2008. The potential reasons for this error include the corruption of windows update-related files and the necessary components of Internet Explorer. Users become unable to use or update their Internet Explorer due to this error. There are workarounds to this problem, such as trying a few utilities to recover the corrupted files or simply installing Internet Explorer 11 manually.
9c48 Windows update ie11 troubleshooter
Running the Windows troubleshooter is a great way to deal with problems and errors in windows. In this case, running the windows update troubleshooter might help eliminate error 9c48 windows update ie11. The troubleshooter detects the issues automatically and suggests the best possible ways to eradicate the problem. The following steps guide the troubleshooting process.
Right click on the start menu.
Open Settings.
In the Settings go to Update & Settings.
In the left hand side click on troublehooter tab.
Select Windows update.
Click on Run the Troubleshooter.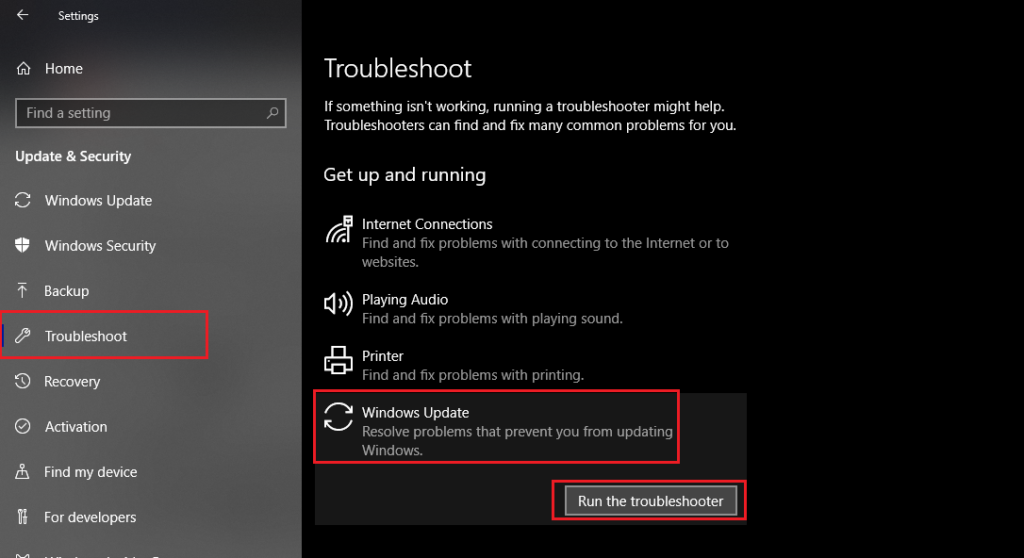 A troubleshooting windows would appear.
Let the troubleshooter detect for issues.
If any issue is found resolve accordingly.
Run an SFC scan
SFC is short for System File Check. It is a Windows system utility program that scans for corrupted system files and then restores them. If the error 9c48 windows update, ie11 is caused by the corrupted system files in your system, running an SFC scan might help eliminate the update error. SFC is a command-line utility program that requires administrative privileges to run. Follow the given steps to perform an SFC scan on your system.
Right click on start menu.
Click on Windows PowerShell (Admin).
Type sfc /scannow in the shell.
wait for the process to finish.
9c48 windows update ie11 Antivirus issue
If you have any Antivirus software installed on your system, chances are it might have been causing the update issue. Antivirus software is a great way to protect your system from threats such as malware, ransomware, trojans, etc. But sometimes, the antivirus software itself gets overprotected and prevents the installation or updating of programs. If you face error 9c48 and have antivirus software installed in your system, disable the antivirus and try to do the installation process again.
Installing Internet Explorer 11 Manually
If Internet Explorer 11's installation faces errors, 9c48 windows update ie11 during the windows update process. Try to install the browser manually. Go to Microsoft's official website for IE11 and download the executable installer from there. Before running the installation process, make sure to disable antivirus software. Follow the given steps to download and install Internet Explorer 11 manually.
head to this official webpage to download the IE11 offline installer.
Download the appropriate package as per your Operating system and architecture.
If you have any recent or previous version of the Internet Explorer, Uninstall it from the control panel.
Now run the installer that you downloaded.
Wait throught the installation process.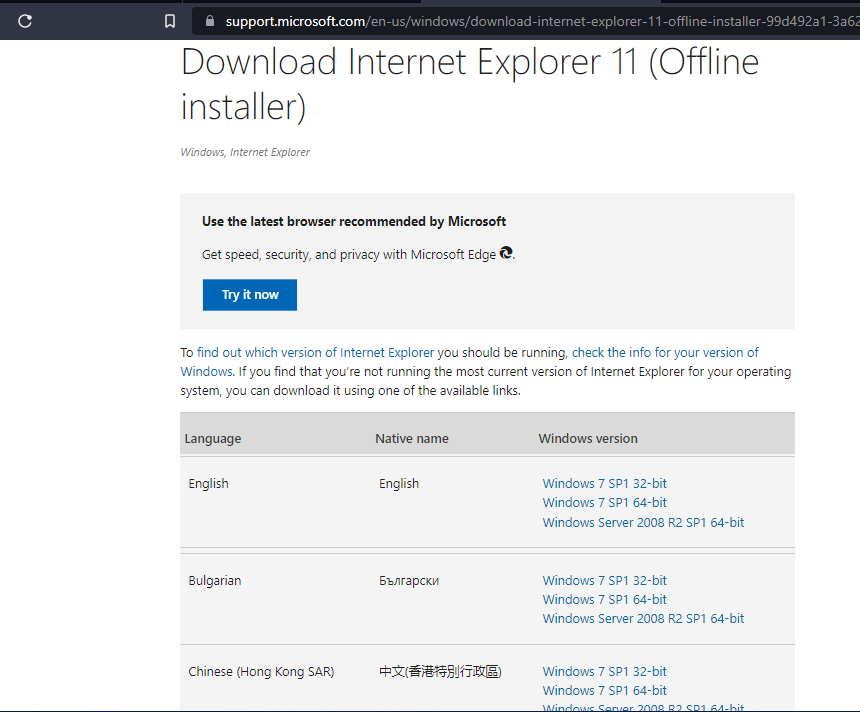 Reset windows update component
If the problem persists with the 9c48 windows update ie11 error, try resetting the windows update component. Administrative privilege is required for this process. This process might actually resolve all the update-related issues. Follow the given steps to reset the windows update component.
Right click on the start menu.
Open Windows PowerShell (Admin).
Type the following command one at a time.
First command would stop the windows update services.
Second command would reset the update components.
Thrid command would restart the windows update services.
net stop wuauserv
rd /s /q %systemroot%\SoftwareDistribution
net start wuauserv
After successfully resetting the windows update components using these commands, the 9c48 windows update ie11 error should be resolved.
FAQs Related to 9C48 Windows Update IE11
Which is the latest version of Internet Explorer?
Internet Explorer 11.0 is indeed the latest version of IE.
Is Internet Explorer depreciated now?
Microsoft will officially drop the support for Internet Explorer on 15th June 2022.
Is Microsoft Edge based on Internet Explorer?
No, Edge is based on an open-source Chromium codebase.
Conclusion
We saw that error 9c48 is a window update error most probable to appear in windows 7 64bit and windows server 2008. Due to this error, the user cannot update windows or install Internet Explorer 11. Troubleshooting, running an SFC scan, resetting windows update components are a few ways to deal with this issue. Users are also suggested to keep their operating system up to date with the latest rollouts and security patches to avoid errors like 9c48 windows update ie11. If for some reason, the problem remains, there is also a manual way to install Internet Explorer 11, as details are provided in this article.