Discord Blue Screen, Users of the Discord app, have been experiencing BSOD. Discord is a communication application used by millions of users throughout the world. It is an excellent application for all kinds of communication purposes. People use it for personal use, online communities, and also for business as well. The app was created with online gamers and gaming communities in mind, but the application has now become popular in almost any user domain.
You can download Discord from here.
What is BSoD?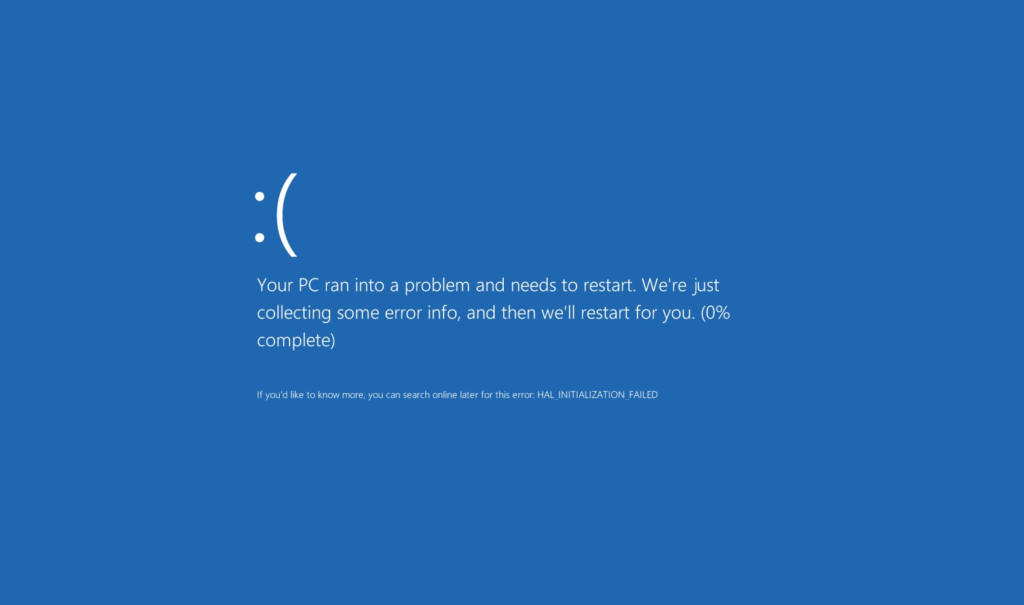 BSOD is short for Blue Screen of Death. This Screen appears when there's a possibility of a system crash. Almost every Windows user has experienced this Screen. It is an error screen that shows errors related to the operating system's core. While these errors are can be caused by application software, the underlying system software is also a part of the problem that causes this BSOD to appear. Usually, kernel-level issues are responsible for BSoDs.
Discord Blue Screen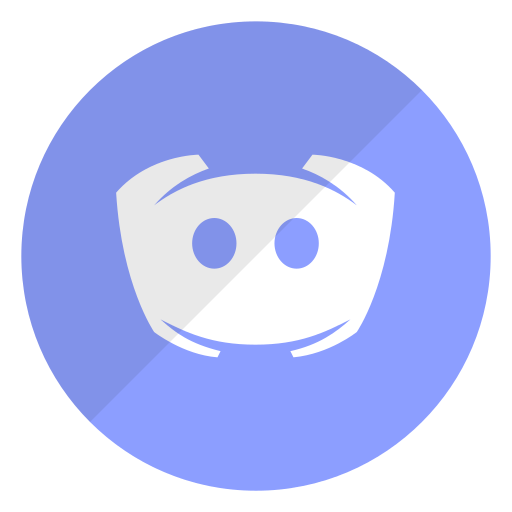 Some Discord users are reportedly having an issue with the discord blue screen while using it. Most of these issues arise when the user tries to connect to VoIP calls through Discord or is already on the call. There could be many possible reasons for this to happen. Potential reasons are hardware acceleration, incompatible drivers, issues with admin privileges, and Windows compatibility issues.
Discord Blue Box on second screen
If you are using more than one monitor, it is more likely that you might experience a Discord blue screen because most applications are not developed with multiple monitors in mind. This blue box issue can be resolved by disabling Hardware Acceleration in the discord application.
In addition to disabling Hardware Acceleration, also try Disabling fullscreen optimization. Steps for doing these changes are mentioned later in the article.
Elgato Discord Blue Screen
Elgato is gameplay capturing, recording, and streaming software. If you are having trouble with the blue Screen using Elgato, try using the following things to prevent BSOD.
Use the latest version of Elgato.
Update your Drivers especially Display Drivers.
Make sure your hardware is capable of gaming and streaming at the same time.
Keep your CPU and GPU temperatures under control.
If the problem still persist, you can switch to OBS Studio which is more stable and is also open source.
Discord blue screen on phones?
BSOD is a Windows event; It is not likely to encounter such an issue on their phone. Desktop applications and mobile applications are developed in different ways. The underlying operating systems and architecture are also entirely different. Hence it is unlikely to encounter the same problem on the mobile device.
Still, if you face any problems with the Discord mobile application, try updating the app through your respective app store.
5 Ways to prevent Blue Screen in Discord
In the following sections, we show you how to deal with errors and misconfigurations and do some slight tweaks to prevent the Discord Blue Screen.
Run Discord as an Administrator.
Discord is a simple communication application. It shouldn't require any higher or Admin privileges to run smoothly. Still, if you are experiencing the discord blue screen, try running the application as an Administrator, as this approach has benefitted many users.
Right click on the discord icon.
click on the 'Run as adminitrator' option in the menu.
Discord will now run with administrator privileges.
Disable Hardware Acceleration in Discord
Disabling the Hardware Acceleration in the discord application itself can reduce the chances of encountering BSOD. The following steps can be followed to disable Hardware Acceleration in the app itself.
Go to Discord's setting menu.
Select Appearance, under the App settings option.
Look for Hardware Acceleration in the scroll down menu and then disable it.
Install appropriate drivers
Incompatible or outdated drivers can sometimes cause the system to crash. Hence, it is recommended to use compatible and latest drivers for all the devices and peripherals connected to the system. Follow the given steps to install/update drivers for your system devices.
Right click on the start menu.
Select Device Manager from the menu.
Device Manger window would appear.
Scan for Hardware Changes in the Device Manger.
right click on the devices whose drivers needs to be updated or intalled.
click on update drivers and install the appropriate one.
Changing Compatibility And Disabling fullscreen optimization
Changing the application's compatibility backward can resolve the discord blue screen problem. The compatibility can be changed by following these simple steps.
Right click on the discord icon.
Click on properties.
Open the compatibility tab.
Click on box below compatibility mode to tick it.
Set the the compatibility to Windows 8.
Under Settings section tick on Disable fullscreen optimizations.
Also tick on Run this program as an administrator.
Click OK.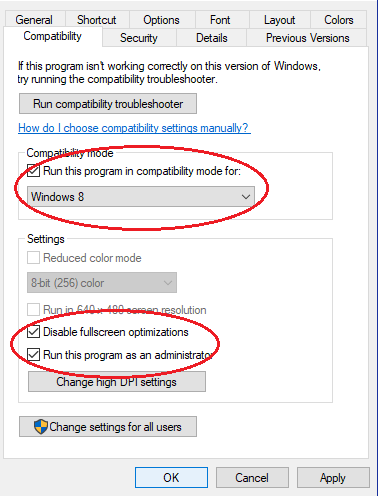 Other preventions
Apart from the ways mentioned above, some basic measures can be employed to save your system from discord blue screen and from BSoD in general. The following steps should be considered.
Use the latest version of the Discord app.
Use the latest release of Windows.
If you're using the Public Build Test version of Discord switch back to normal version.
Make sure all your peripherals are working properly.
Update your device drivers to their latest support.
FAQs
Does Discord have a Public Build test version?
Yes, you can download it from their website.
Do all peripherals need specific drivers?
Most plug-and-play devices don't, but some complex devices need specific drivers.
What does VoIP mean?
Voice over Internet Protocol means voice calls are directed through internet routers in packets rather than traditional analog systems.