Want to know which command can be issued within Windows RE to enable networking? Wpeinit is the key. Would you mind sticking with us to get full info?
First of all, for beginners who cannot relate to the title terms, Windows RE- Windows Recovery Environment (WinRE) is a recovery environment that helps repair all the possible common causes of unbootable operating systems. WinRE is based on Windows PE (WinPE) – a Windows preinstallation environment that can also be customized with external drivers, diagnostic tools, etc. WinRE is already loaded in Windows 10.
Windows RE helps you to repair and troubleshoot almost all types of problems automatically without you having to give an extra command probable times. It also includes push-button reset, which allows you to repair your pc very quickly without doing any backup and preserving the files. It also allows you to make system image recovery that can restore the entire hard drive. Now let's hop into the main part of the article – what command can be issued within windows RE to enable networking.
Wpeinit
So Wpeinit is the name of the command that enables networking within windows RE. Now, what is this command?
Wpeinit is a command-line tool that initializes Windows PE whenever windows PE boots up. Wpeinit.exe is launched when Windows PE boots and Winpeshl.exe executes the command script – Startnet .cmd. It then installs Plug and Play devices, loads network resources, and Unattend.xml. It replaces the installment work recently upheld in Factory.exe – WinPE. It yields log messages to C:Windowssystem32wpeinit.log.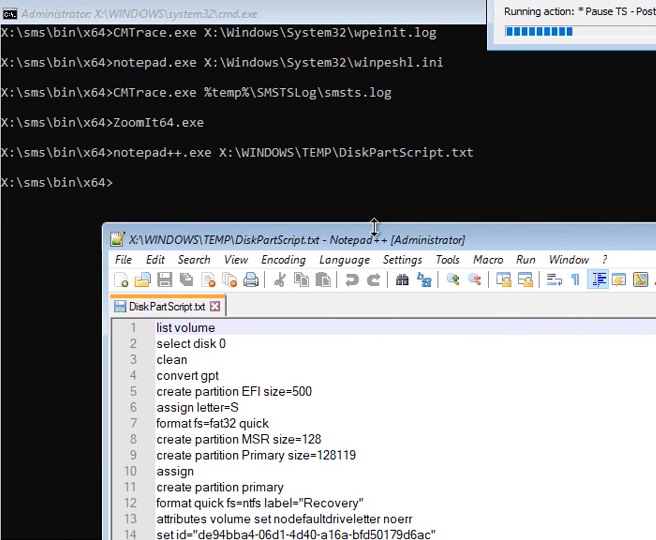 Firstly, for beginners, let's see how we can take an entry into the Windows RE for the further functioning of the use.
Entry Points into WinRE
Now launching WinRE or going into the portal can be done in many ways in Windows. Below listed are the steps for all kinds.
The first method is, go to the settings from the start menu and navigate to Update and Security. Once inside, locate to recovery and click advanced startup. Now click restart. Then boot to recovery media and in a further step, use a hardware recovery button as per the configuration by the OEM. Once all these actions are performed, the user accounts are signed off, and the boot options menu is displayed. From this menu, you can select the WinRE feature, and the selected feature is launched as a result of a restart.
WinRE also starts automatically if it detects:
Windows fails to start consecutively two times.
result of a BitLocker error
Two Consecutive reboots
Unexpected shutdowns two times consecutively.
The boot options menu enables you to perform the following listed actions as a major part of its functioning.
Troubleshooting tools, diagnostic tools, and start recovery tool
UEFI – Boot from a device only
Access the menu of firmware (UEFI)
You can also choose which particular operating system you want to boot if more than 1 operating systems are installed in your pc. This is one of the most handy tools and is very useful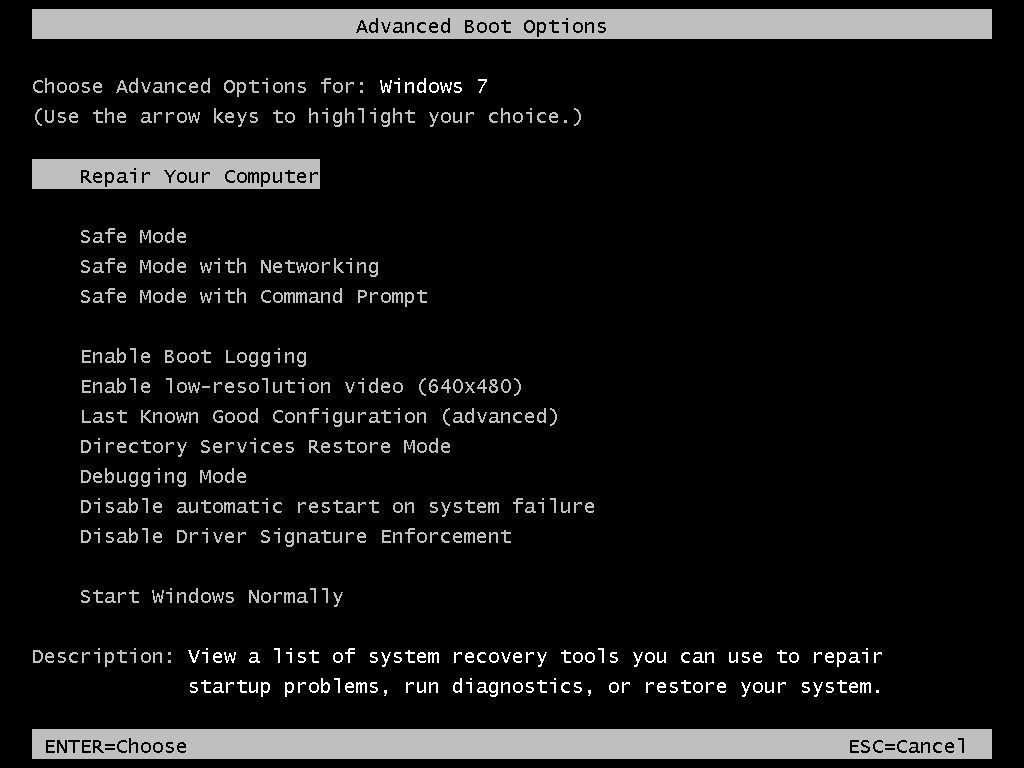 Now, let's look at the start-up scripts for Wpeinit and Startnet. Cmd as they both run simultaneously.
Wpeinit and Startnet.cmd
In this component, we will deal with the startup scripts.
We use Wpeinit and Startnet. Cmd to run startup scripts when Windows PE (WinPE) first runs. As stated earlier, the path where Wpeinit outputs the message is C:\Windows\system32\wpeinit.log.
So first, we will see the working of Startnet .cmd as this executes the further process of Wpeinit.
Startnet .cmd
Startnet .cmd is used to add customized command-line scripts in Windows PE. Windows PE includes a startup script by default located at %SYSTEMROOT%\System32 of the customized Windows PE image. You can modify Startnet. Cmd to include customized commands. This file is located in the mounted image at C:\WinPE_amd64\mount\Windows\System32\Startnet.cmd.
This executes the Wpeinit.exe, which installs Plug and play services, loads network resources, and processes Unattend.xml.
Recommended Reading | FIXED Error Code 10: Windows Found Driver Software for Your Device but Encountered an Error
Wpeinit
For plug and play devices or networking support, we have to make sure to include a call to Wpeinit in our customized startnet.cmd script.
Just as the startup command line option we use C:\WinPE_amd64\mount\Windows\System32\Startnet.cmd as the command for wpeinit command-line options. We can also execute the command-line manually, and for the functioning below are few commands that can be executed in many other different methods
wpeinit /unattend=<pathunattend>
wpeinit /unattend:<pathunattend>
wpeinit -unattend=<pathunattend>
wpeinit -unattend:<pathunattend>

A custom WinPE is already present by default, but if not, then to execute these commands, we have to make custom WinPE for a safer approach, and further, it creates a new WinRE. This step is important as we cannot make any changes in the command folder originally present in the system. Usually, the process for its if first, we have to mount WinPE and in the next step we have to start its offline servicing and in the last step includes scripts that are a bit complex.
Anyhow the following command line works for the purpose: Wpeinit [-unattended:<path_to_answer_file>]. This command usually works all the time, but if not, you can try the other command listed above.
The above commands are to be used manually. The commands are not meant for automatic purposes. You will have to manually write down the commands and in the Boot Image properties. You can refer to the following links for a detailed explanation of the steps of creating windows PE images and media, adding packages, folders, and files, your own apps, drivers, languages, optional components, etc.
https://docs.microsoft.com/en-us/windows-hardware/manufacture/desktop/winpe-mount-and-customize https://docs.microsoft.com/en-us/windows-hardware/manufacture/desktop/wpeinit-and-startnetcmd-using-winpe-startup-scripts
FAQs Related to Which command can be issued within windows re to enable networking
Can we use this directly in Windows PE?
Yes, you can use the command for wpeinit in WinPE, but the commands will be different.
What will happen if we do not use the startnet.cmd command and directly run wpeinit command?
The probable command won't run until you run startnet—Cmd, which is the key to execution.
What should we do if the standard command does not run for wpeinit?
There have been given other commands which you can enter manually and run the command line.
Conclusion
Commonly, it is initialized every time the windows get a reboot to assume that when we want to deploy an image from the Wpeinit, we should boot the command as much as the home windows PE. These days, many car techniques are developed for deploying home windows. Until now, we have regarded most effective on the versions of the command line. After the rebooting, we create the volumes inside the running systems and the supported files.
The WIM works at the file degree. The work is finished mechanically with the world based totally on the software program. It should be carried out manually. And create the device partition with one hundred megabytes and apply the WIM photo to the hard drive. And the final method is to make the working machine rebootable by adding the operating gadget to the boot menu to set up the image to the Windows PE.