No Issues! We are here to fix it for you. Just get along and get rid of it for fluency.
Adobe Creative Cloud, the house of creativity, has allowed creativity to reach its heights and gave people opportunities to express theirs' in today's world. But something that irritates users, is when, it starts popping up during startups, sometimes while using the applications and also after closing the Adobe applications.
But don't worry! Nothing can stop us from expressing what we want, not even this pop-up. So, follow along with me, and let's first understand why we get these pop-ups.
---
Why does the Adobe Creative Cloud Keeps Popping up?
Usually, when the user takes a subscription, he/she uses the applications of Adobe through the medium called Adobe Creative Cloud. Few users like to open applications manually without opening the Creative Cloud but Adobe, as per the benefit of the user, opens the Creative Cloud so that the users can start using the application.
Now, this application keeps on opening randomly during start-ups, in between a task you are doing, as soon as you close an application of Adobe, and similarly many other times. The major causes of these pop-ups are as given below:
The application is allowed to run during start-up.
The application is allowed to run and operate in background.
There are few corrupt files which are creating false commands for the application
There is a false code in the editor of Adobe Creative Cloud
Now some people find it very easy to operate all the Adobe Applications via this medium but most find it annoying and disturbing when Adobe launches the Creative Cloud on its own sometimes. Now this acts as a burden for many people as they get distracted from their focus and also irritating for many. Most people are a fan of minimalism and prefer to keep their windows clean. Now let us look at fixing these complications and making out work easier.
---
Fixing the Issue of Adobe Creative Cloud Keeps Popping up
Solution 1- Disabling star-up
The foremost and easiest way to fix any pop-up of applications is disabling its startup. This is the first step to take for it fixes the problem ninety percent of the time. So you start with:
Right click on the taskbar below and select Task Manager.
On top, you will see different tabs. Navigate to Start-up tab.
Here you will see a lot of startup programs. Now, within these programs, locate Adobe Creative Cloud.
Now, right click on Adobe Creative Cloud and select the option disable.
After disabling, restart your computer/laptop and check for improvements.
Note: Do not disable any system programs running there. It may result in unexpected crashes, blank screens, certain applications not running, etc.
Bonus tip: You can disable all the unused or unnecessary applications running there to boost the speed of your device.
---
Recommended Reading | Windows Audio Device Graph Isolation: 4 Best Possible Solutions
Solution 2- Use Adobe Creative Cloud Cleaner Tool
Now, the Creative Cloud Cleaner Tool is for experienced users only. What happens often is while installing the host application, many files installations are corrupted. It does not affect the usage of the host application but results in crashes, pop-ups, and other file problems. This step should be undergone with precautions such as backing up your necessities, and after reinstalling the program.
Steps to use the Adobe Creative Cloud Cleaner tool are as follows:
First download the tool via link provided below: https://swupmf.adobe.com/webfeed/CleanerTool/win/AdobeCreativeCloudCleanerTool.exe
Then you right click on the download file and choose "run as administrator".
An editor will appear on the screen. Now, follow the instructions
Type 'e' for selecting laguage as English and press Enter key.
Now go through your Adobe End-User Liscense Agreement and type 'y' to accept or 'n' to decline the agreement. Then press Enter.
Now you will get a list of items which you will have to choose from.
Here you can choose Fix Host File or any other option as per your problem. Suppose the serial number of Fix host file option is 12 then to select this option, type '12' and press enter.
Confirm your entry by typing 'y' and press enter.
Now restart your device and install the Creative Cloud or Creative Suite Application and check for improvements.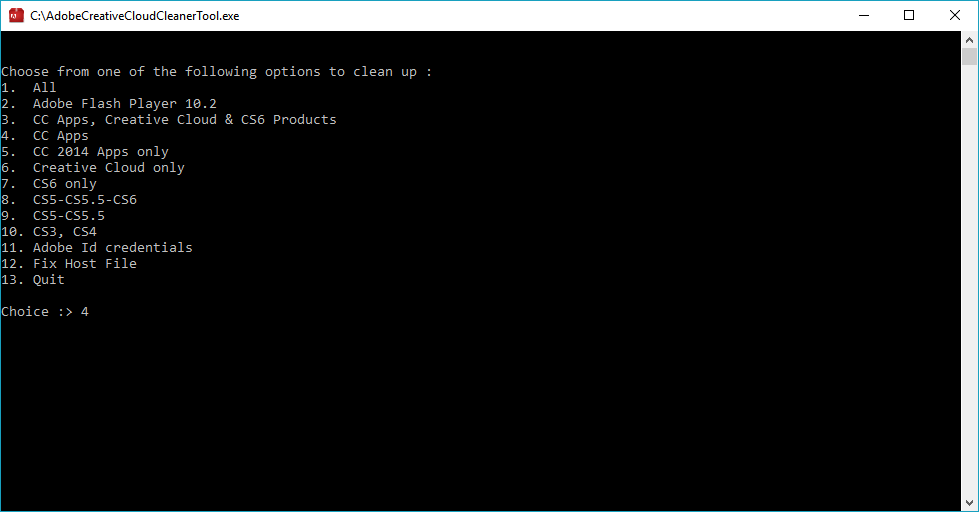 ---
Solution 3- Disabling from the system configuration
This is a next-level step followed by Solution 1. In this solution, we disable its startup via the system configuration for more strict commands. The steps are given below:
Press Windows + R keys together.
Now a command boxWi will appear. In here, tyoe 'msconfig' and click OK. This command opens up System Configuration.
Again here navigate to Start-up tab.
Now go through the number of pragrams here and locate Adobe Creative Cloud.
If the checkbox is checked, uncheck it and click Apply and then OK to save the changes,
Now restart your device to check for enhancements.
Bonus tip: Here again you can uncheck all those unnecessary programs and it will result in increasing the performance of your system.
---
Solution 4- Disabling from Adobe Creative Cloud itself.
Even after disabling the startups, if you still facing problems with these pop-ups, then this step or Solution 2 is always useful with the Adobe Creative Cloud Cleaner Tool. The steps for these are given below.
First of all, open the Adobe Creative Cloud application from the start menu or wherever you have it.
Be sure to be signed in.
Locate settings on top-right corner of the user interface and enter the tab.
Now navigate to preferences and choose the General menu/tab.
Again right-click on settings.
Now you will see an option labelled, Launch at login. Uncheck that label.
Now restart your device and check for enhancements.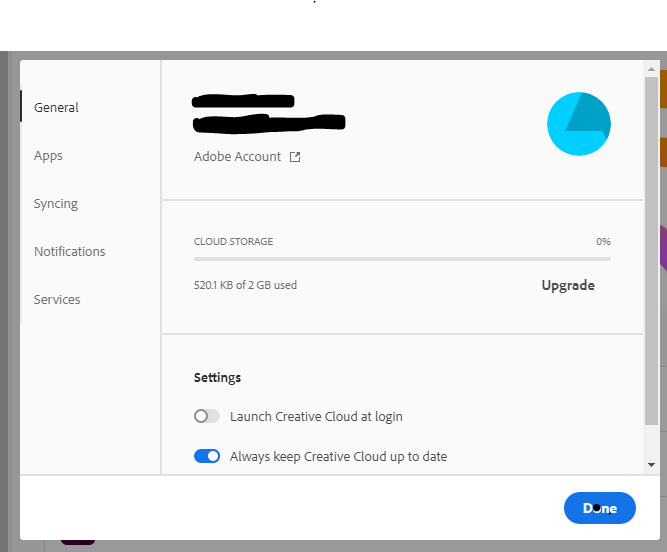 ---
FAQs Related to Adobe Creative Cloud Keeps Popping Up
Can I use the Adobe Creative Cloud Cleaner tool directly?
No. First, try the other 3 solutions. If they don't work out then back up the files and use the Adobe Creative Cloud Cleaner Tool.
Will these steps affect the functioning of the adobe applications like lightroom and photoshop after start-up?
No, it will not affect your operations in the future.
I am getting a lot of updates after the Adobe Creative Cloud Cleaner Tool. What should I do to avoid it?
This is actually a rare case but you can go to settings in Adobe Creative Cloud and uncheck auto-updates in preferences. This will not update your applications unnecessarily. Although you will keep receiving the alerts for updates.
Conclusion
These are the key steps listed above. These solutions will definitely help you to fix your problem with any kind of start-up of Adobe Creative Cloud. The Adobe Creative Cloud Cleaner Tool should be used very carefully and after backing up your adobe files. Again many people like the way it starts up after boot, but for many, it's very irritating. Hope these solutions help you out.