Audio products and mechanical keyboards- Ain't no worry, we got everything covered up.
Almost everyone is a fan of audio products and many are also of cool-looking sober mechanical keyboards. Massdrop was one a company in this field of industry which was later renamed Drop. Foremost, let's know a bit more about Drop, and then we will discuss the drop alternatives.
About Drop
Drop is an e-commerce company of America, based in San Francisco in California. It was previously known as the MassDrop but later in April 2019, it decided to change its name along with expanding the business in a wide manner. More than just a name change it was looking up to serve even the European and Asian Markets.
It was founded by Steve El-Hage and Nelson Wu when they met in Toronto in Canada. The drop was originally started in Silicon Valley in 2012. In its initial stages, Drop sold products from existing manufacturers, more like a dropshipping. Few past products include Massdrop x Sennheiser HD 58X headphones, Massdrop CTRL Mechanical keyboard, Massdrop x Sennheiser PC37X gaming headset, etc.
Currently, Drop sells audio equipment, especially headphones and customizable mechanical keyboards for not much a very decent rate. You can also find customized keys for your keyboard at the site. They are quite designer and attractive pieces. You can access the official website of Drop here – https://drop.com/home.
Few product pics included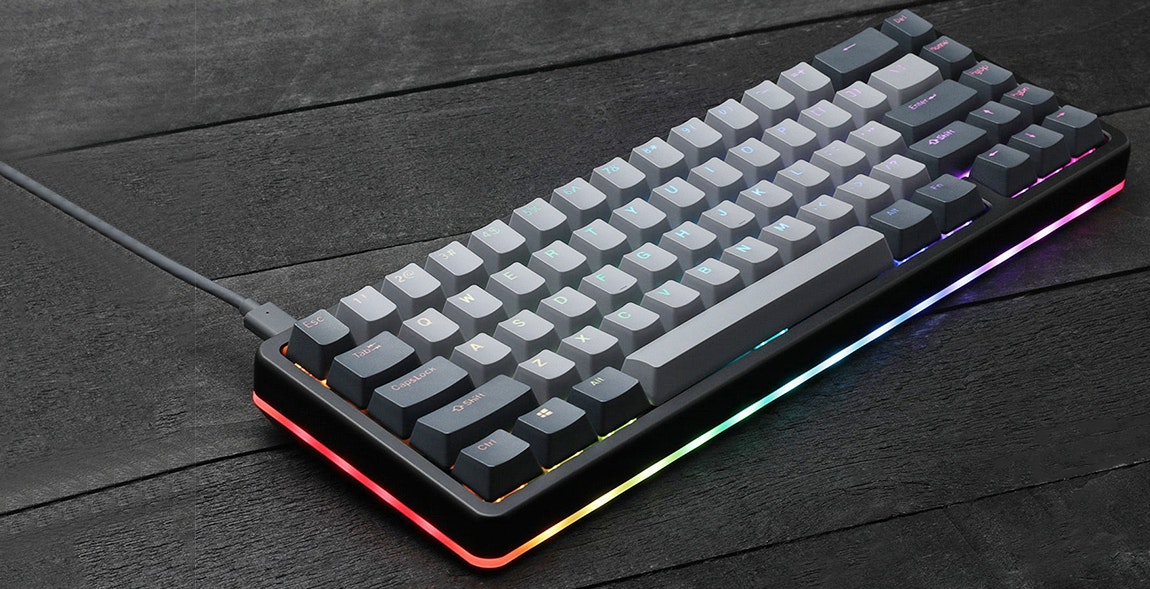 Why to shift from Drop to Other Drop Alternatives
Initially Drop was very famous for its products with brand collaborations like Sennheiser and other audio brands. In 2014 and 2015, they even got a decent amount of funding from investors for their cool idea. At the time it was Massdrop they had over 20 communities but now they only focus their majority on mechanical keyboards (customizable) and audio knives. Adding to the lack of variety, the products have gained a lot of inflammatory action making them a lot expensive than usual, 100$+ for a good customizable mechanical keyboard or 500$+ audio headsets.
Thus, in today's time, many people look for alternatives to buy mechanical keyboards, customized keys, and audio equipment at a decent and reasonable price. Looking forward to, we will be discussing 5 alternatives to Drop.
Top 5 DROP ALTERNATIVES
1. KPrepublic
The first alternative – KPrepublic is one of the best-known e-commerce stores for selling customized mechanical keyboards and designer keycaps. It has durable and long-lasting products at a very reasonable price.
The vast variety they offer makes their list at the top. They have a huge collection of custom keycaps and also their sets which cost you a bit cheaper as a group. PBT, ABS, Cherry MX, or ALPS, whichever you desire, KPrepublic can provide you.
You can get a cool customized keyboard for around 60$ and designer keycaps starting from 8$
You can access the official website here – https://kprepublic.com
Must Read | 5 Best ZBrush Alternatives Everyone Needs to Know About
2. Etsy
The second alternative – If you are a keycap fan and like to design your keyboard yourself, then this site is for you. Etsy is more like Amazon but in the case of the keycap category, it's a bit different. You can use Etsy for buying keycaps only as it is not preferable to buy mechanical keyboards.
Here many sellers come together to sell their products out of which many keycaps are hand-made and at quite a reasonable price. You can buy designer custom keycaps for your mechanical keyboard starting around 4$ and continuing.
You can access the keycap section here – https://www.etsy.com/market/keycaps
3.WASD Keyboards
Coming to the third alternative – WASD Keyboards is of the popular stores for mechanical keyboards. One con of this site is that it is slightly on the expensive side. But the quality and features of this site are worth the price.
This site, unlike Drop, allows you to choose the kind of keyboard you want first (with Numpad or not, V3 104, V3 87, etc.) and then you can customize every keycap separately as per your requirements.
The custom mechanical keyboards on this site start from 165$ and the keycap sets can get you around 60$.
You can access the official site of WASD Keyboards here – https://www.wasdkeyboards.com
Good alternative but a bit on the expensive side.
4. Tech Keys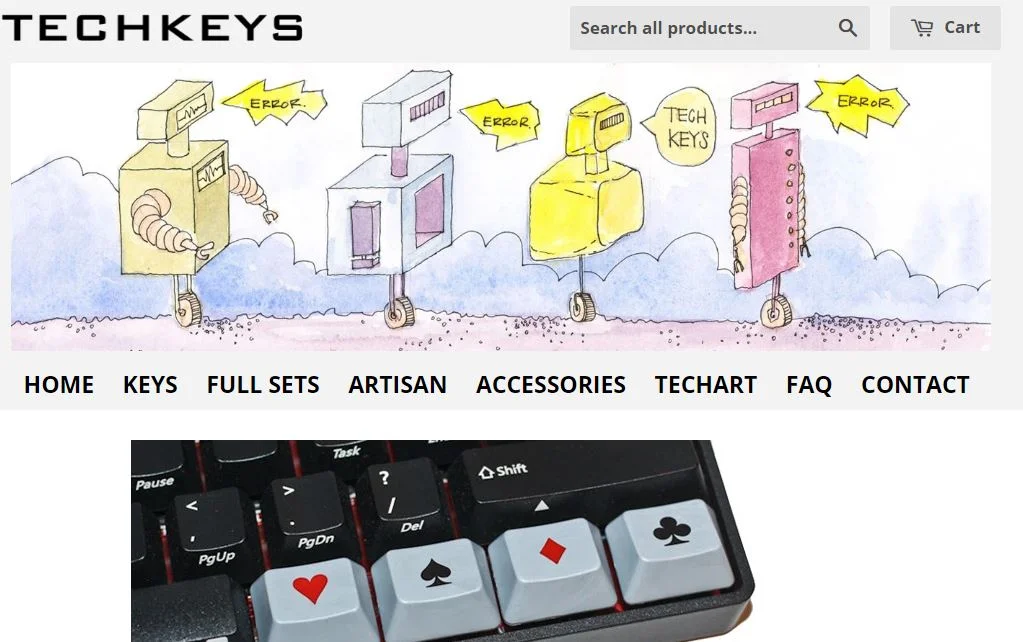 Another alternative, Tech Keys is yet another marketplace for designer keycaps. It has both a custom keycap set and single pieces of keycap like you only need that customized spacebar for the final touch on your keyboard.
The prices of keycaps and keycap sets on Tech Keys are a lot cheaper compared to the other websites listed above. You can get a keycap starting from as low as 3$ and continuing.
Tech Keys too like other sites, provide a vast and wide variety of keycaps to choose from. The quality of the keycaps is also sober according to the price and is one of the best alternatives.
You can access the official site of Tech Keys here – https://techkeys.us
5. Maono
Top alternative for audio equipment- Maono is one of my personal favorites for audio equipment. They are one of the top leading audio brands in today's time. They offer very good quality headphones at a very reasonable price. Not only headphones, but you can also get accessories like condenser microphones (both wired and wireless), Amplifiers, and other small equipment like a mic stand, cables, etc.
The price range of headphones starts from 39$ and continuing. Other types of equipment too, have a very reasonable price. Along with it, they provide good customer support and very fast delivery, making it a very good alternative.
You can access the official website of Maono here – https://www.maono.com
Other Popular Drop Alternatives
Not only these sites, but even popular sites like Amazon offer these products in a vast price range. Sennheiser, Sony, Bose, and many other similar tech brands offer audio equipment on popular selling sites like Amazon and even on their official websites. However, the price is sometimes very high compared to the quality.
The above-mentioned sites are mainly focused on these types of products making them the best alternatives. You can find designer keycaps and audio equipment even on Amazon unlike going to different sites like WASD, Techkeys, etc.
Summary of top alternatives to Drop
| Audio Product and other | Keycaps and Keyboard |
| --- | --- |
| MAONO | KPREPUBLIC |
| SENNHEISER | ETSY |
| SKY PHOENEZ | PIMP MY KEYBOARD |
| MOBILECITI | TECH KEYS |
| AMAZON | KEY POP |
| | WASD KEYBOARD |
FAQs Related to Drop Alternatives
Are these Drop Alternatives safe?
Yes, all these alternatives listed above are totally safe and secured.
Does the quality of the products of alternatives worth the price like Drop?
Yes, the quality of products of all the Drop alternatives is worth the price and you won't regret buying them.
Drop still has good quality products then why choose the alternatives?
The drop does have good quality products but they are very expensive for the majority of people. Thus these alternatives reach you good quality products at reasonable prices.
Conclusion
Drop is one of the popular brands associated with mechanical keyboards and audio products still has some cons regarding the price of its products which many people complain about. This article gives you one of the best alternatives so that every person can get what he desires. Adios.